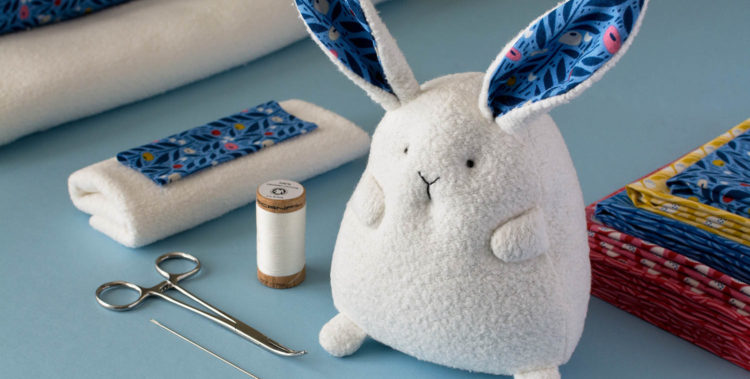 Organic Plush Toy Designs . Sewing Patterns
Chubby Bunny Sewing Pattern and Kits
On February 26, 2018 by fluffmonger
Spring is right around the corner! To get you ready for springtime crafting or Easter gifts, I've created a chubby bunny sewing pattern and tutorial as well as organic fabric kits for making an incredibly soft, heirloom-quality bunny!
Chubby Bunny is a paid sewing pattern, however, it is free with the purchase of an organic fabric bunny kit! The PDF pattern provides easy to follow, step-by-step instructions with photos. You will also receive a link to a 20-minute video tutorial, which will walk you through every step of needle sculpting the bunny. The bunny is very simple to sew, but the needle sculpture (which is optional) may be a new skill for some sewists. You don't have to sew it alone! Join my Facebook group, Fluffmonger Patterns, where you can ask questions, post photos, and make friends!
Chubby Bunny comes with a 1/4-inch (6 mm) seam allowance that includes the stitch line in case you prefer to sew patterns without a seam allowance. The finished bunny is approximately 5.5″ tall, 9″ including the ears. Fleece fabric (poly or natural) is recommended, but the pattern can also be sewn with minky, velour, or even a lightweight, knit sherpa if you are an experienced sewist. (Bunny shown in main photo is made with organic cotton and hemp fleece.)
I've made kits if you'd like to make your bunny with organic fabric. The basic fabric kits come with organic cotton/hemp fleece and choice of organic print fabric. All fabrics are washed with organic, fragrance-free detergent and steam ironed (learn more about my organic fabric kits here).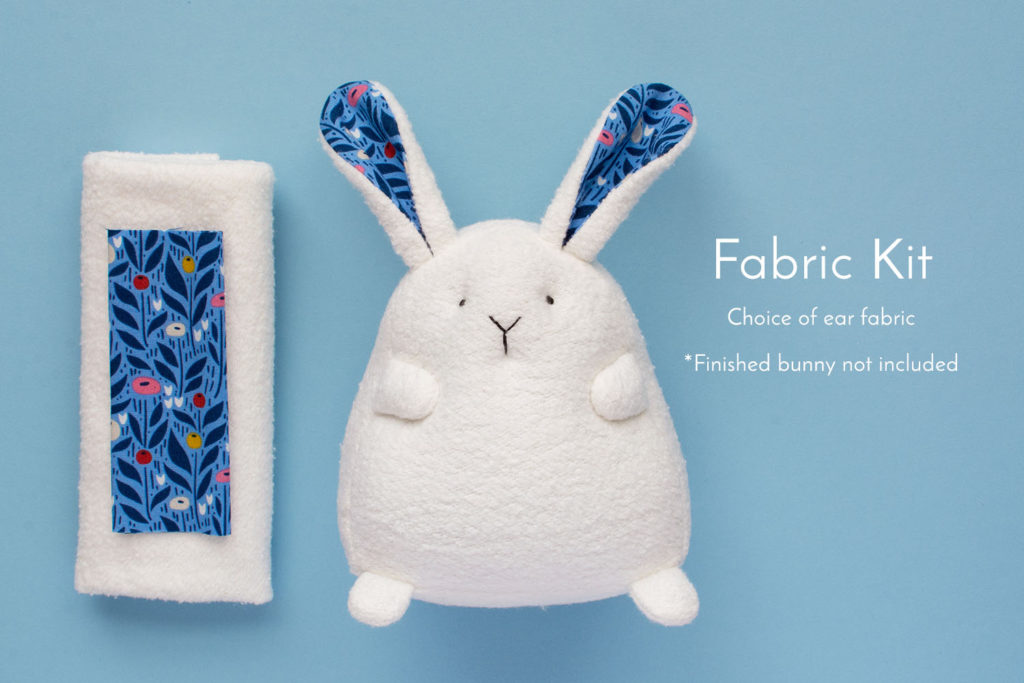 The deluxe kits come with everything in the fabric kit plus coordinating organic cotton thread, hemostat clamps (for turning and stuffing), and a 5-inch doll needle.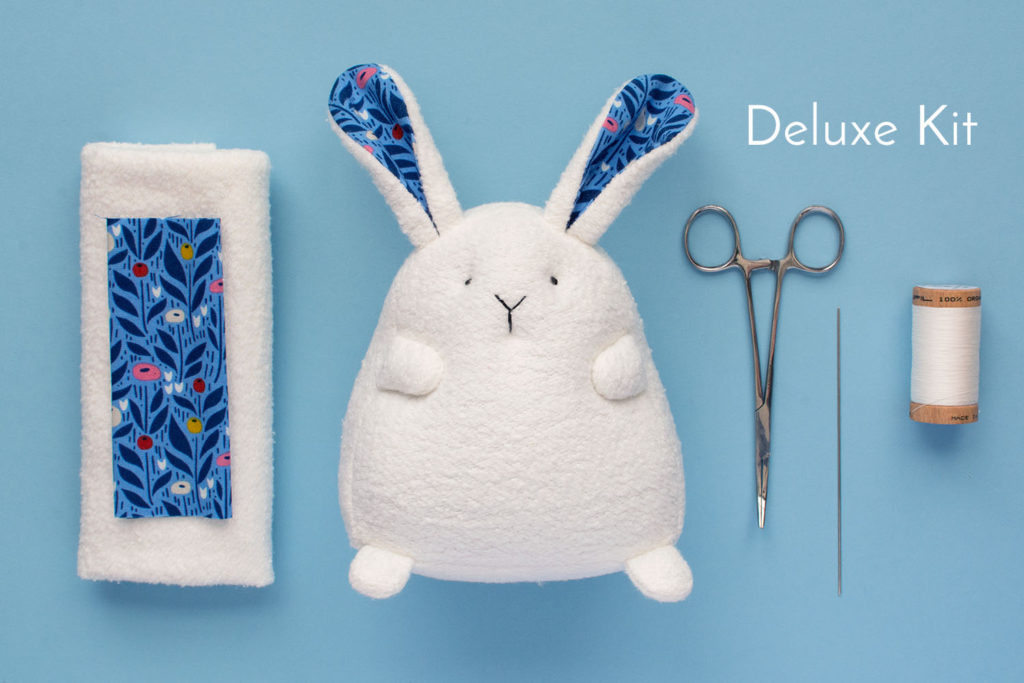 UPDATE 3/3/2021: This pattern has been updated to include a tiny Chubby Bunny sewing pattern. Click here to see the new pattern.
Pattern Tester's Chubby Bunnies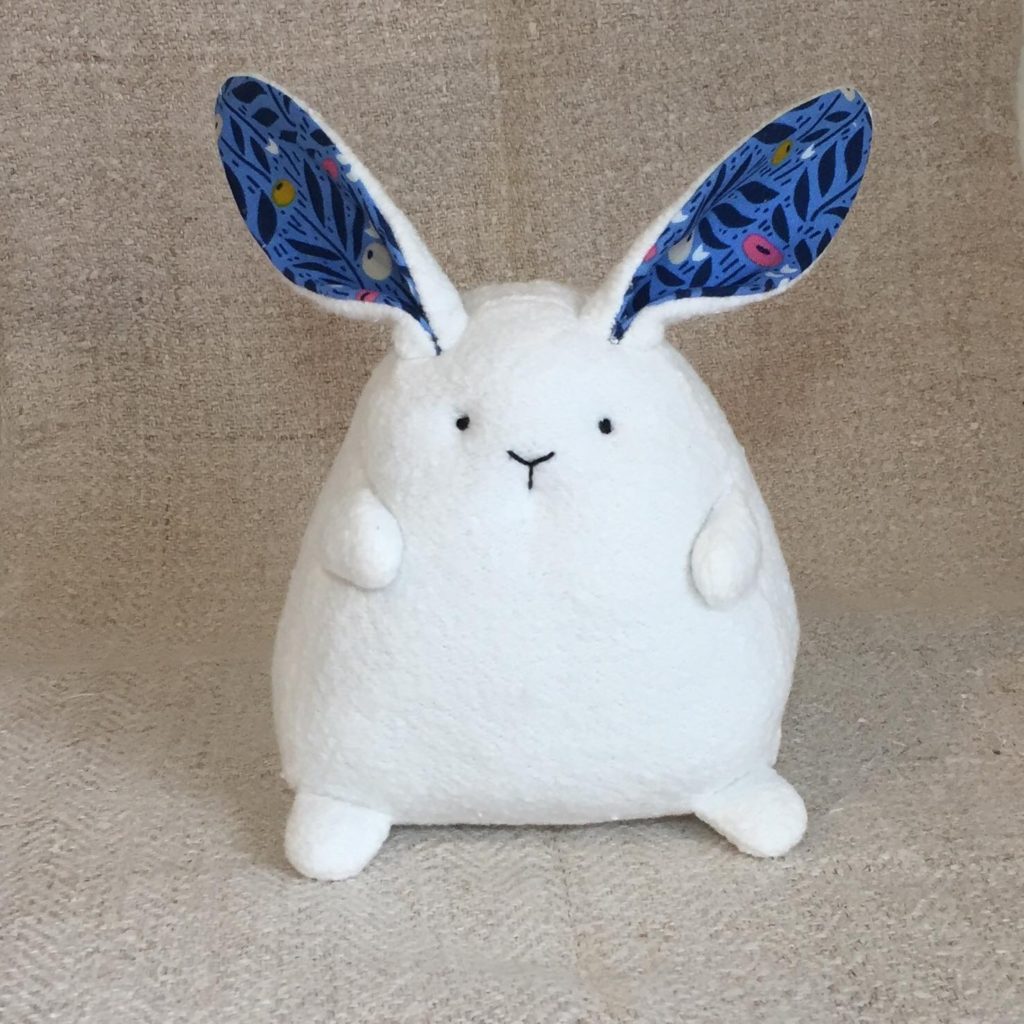 Kathy Slaughter tested both my pattern and my organic kit. Here's what she had to say about the kit:
"This was my first time sewing with organic fleece and thread. The feel and workability of synthetic fleece comes nowhere near the quality of this organic cotton and hemp fleece. I also loved working with the organic cotton thread! It sunk into the seams and set without having to press, as I usually have to with regular thread. I can't wait to try this silky thread in my next quilt!"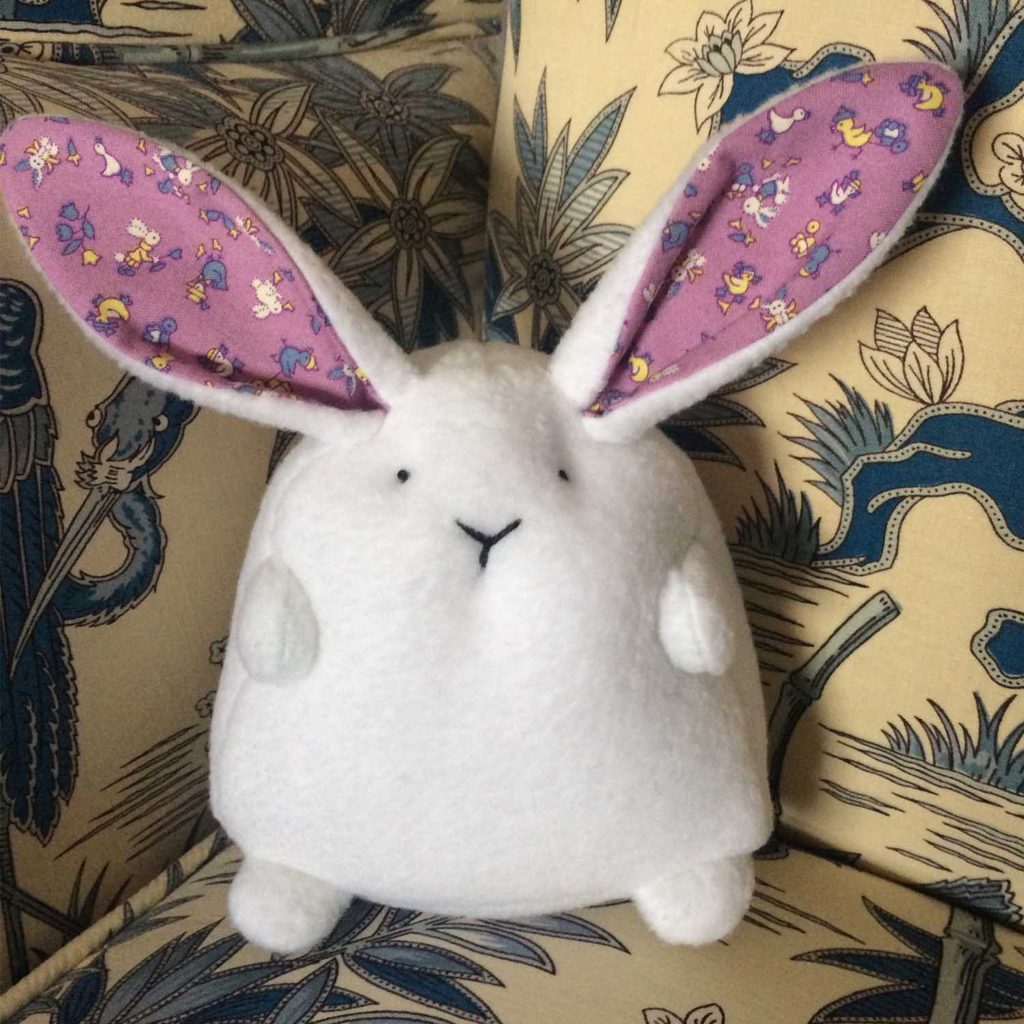 Veronica Stienberg made this little tubber with polyester fleece!
I'd love to see photos of chubby bunnies you make! Post them in my Fluffmonger Patterns group!
Selling Items Made with this Pattern
This pattern is great for making gifts for friends and family, but you can also sell items made from the pattern provided:
1. You keep a copy of your receipt as proof of purchase.
2. The items are not mass-produced. They must be made one at a time by hand.
3. The items are only made by the individual who purchased the pattern.
4. Credit is given to Fluffmonger for the pattern on a tag affixed to each item with the exact phrase "Made with an original Fluffmonger pattern from www.fluffmonger.com." If selling online, the listing must contain a direct link to where the pattern can be purchased. You may make alterations to the pattern, but you must still credit Fluffmonger as these are considered derivative works.
Head on over to my Etsy shop now for the pattern or kit!





24 comments