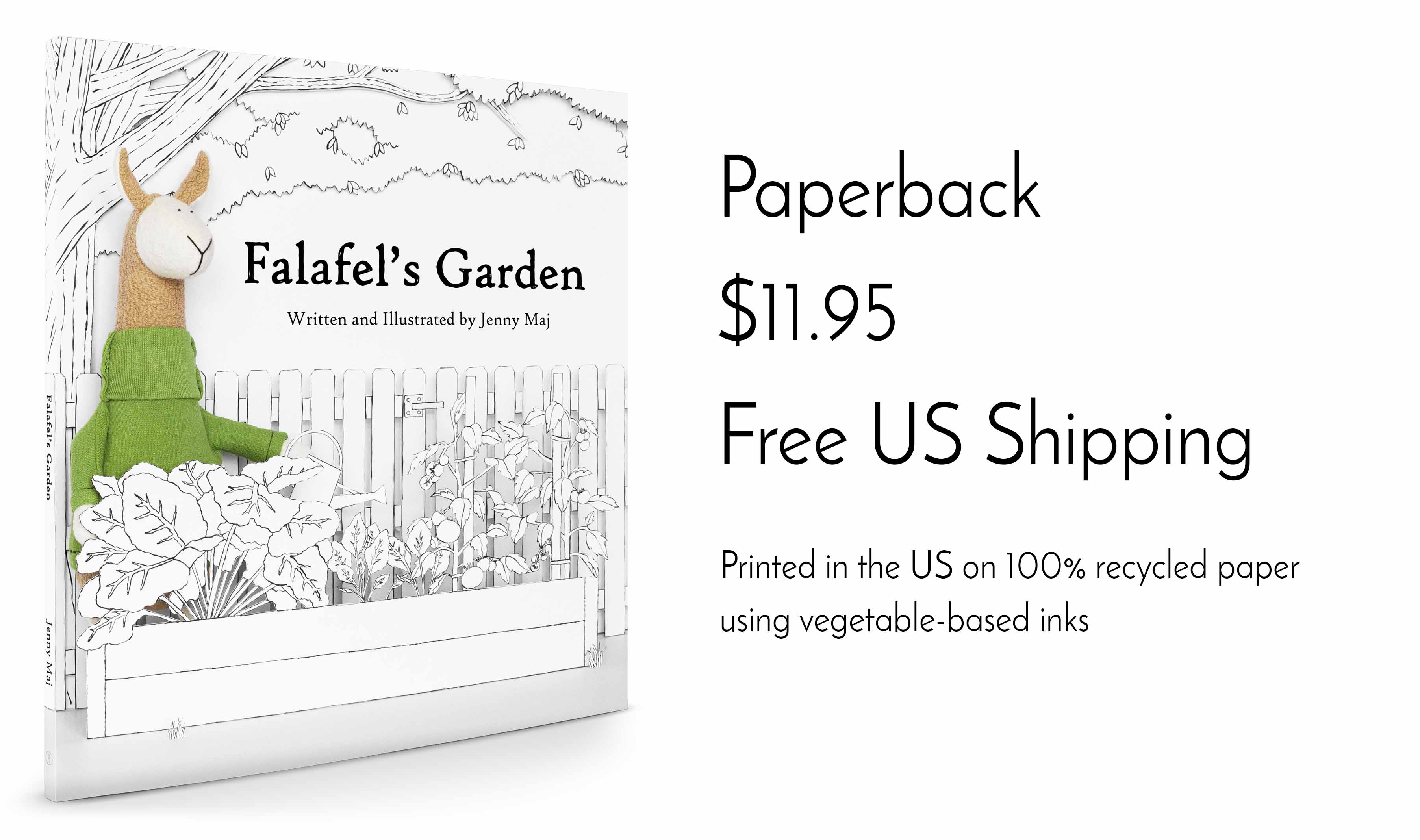 $11.95
ISBN: 9780998195308
Published: Fluffmonger®, LLC – December 17, 2016
32 pages, softcover
Falafel's Garden is a rhyming children's book about gardening, cooking, and forgiveness. As springtime arrives, Falafel the Llama looks to his friends, an anxious sheep and a foodie horse, for help planting his garden. The quirky personalities of this group of friends will be sure to make you laugh in this endearing, yet humorous tale of the trials of friendship. Written in anapestic tetrameter, the rhythm of the book will be sure to delight readers of all ages!
Falafel's Garden was successfully funded on Kickstarter in October 2016!
Book will ship USPS Media Mail domestically or First Class International for outside the US. If you need expedited shipping or have any questions, feel free to contact me.