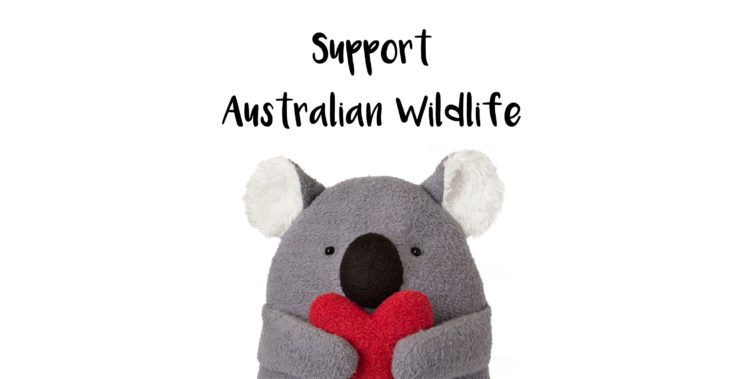 Organic Plush Toy Designs . Sewing Patterns
Koala Sewing Pattern to Support Australian Wildlife
On January 13, 2020 by fluffmonger
***Update 3/5/2020: Receipts for the donations to WIRES and Port Macquarie Koala Hospital are at the bottom of this post.
Crafters around the world are uniting to help support wildlife affected by the Australian bushfires. After a suggestion from some of the members in my Fluffmonger Patterns Facebook group, I've created a stuffed koala sewing pattern to help raise funds for organizations assisting with wildlife rescue and rehabilitation efforts. Thanks to voters on Facebook, the koala for the sewing pattern has received the name "Irwin" in honor of Steve Irwin!
Koala Sewing Pattern Options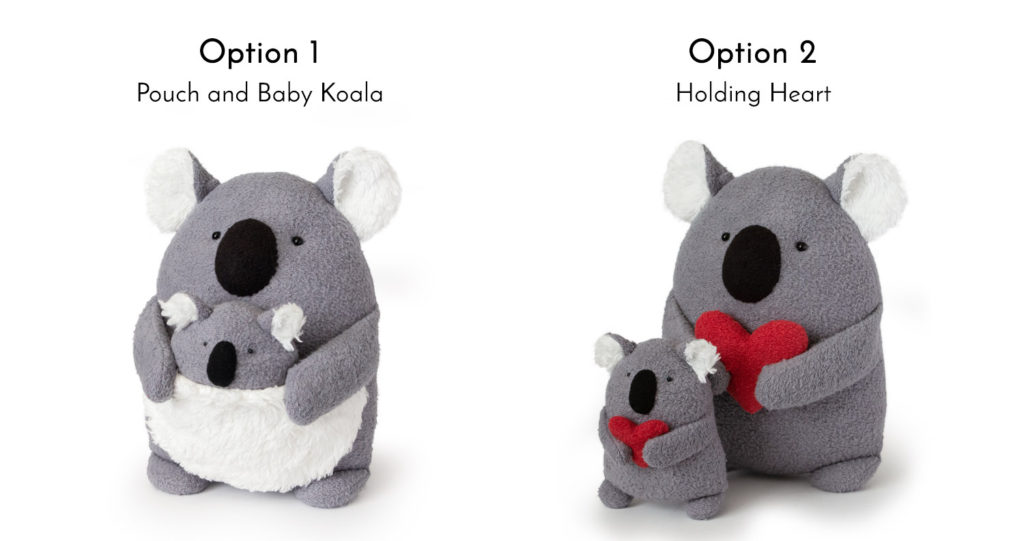 Irwin the Koala sewing pattern comes with a koala pattern in two different sizes— 10″ (25 cm) and 5″ (13 cm)—for making a full size and tiny koala. Option 1 has Irwin the Koala in his mother's pouch, and option 2 has Irwin the Koala holding a heart. The 10″ size makes a huggable koala, and the 5″ size makes a perfect pocket friend, desk companion, or ornament.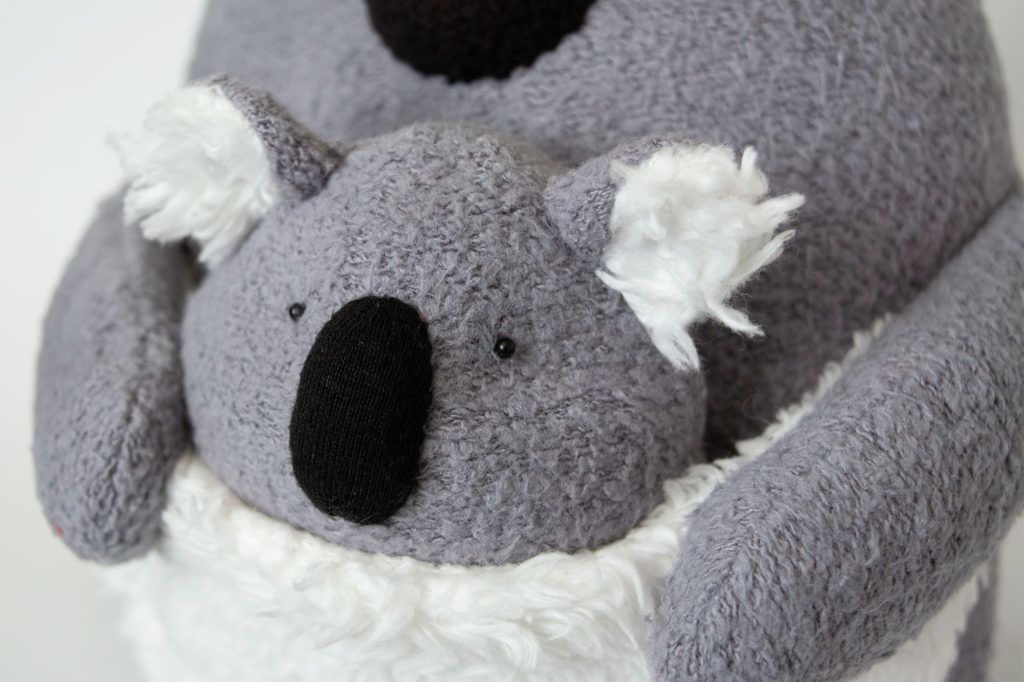 The pattern comes with a 1/4-inch (6 mm) seam allowance that includes the stitch line in case you prefer to sew patterns without a seam allowance. Fleece fabric (poly or natural) is recommended, but the pattern can also be sewn with minky, velour, or even a lightweight, knit sherpa if you are an experienced sewist (fleece only is recommended for the tiny size koala).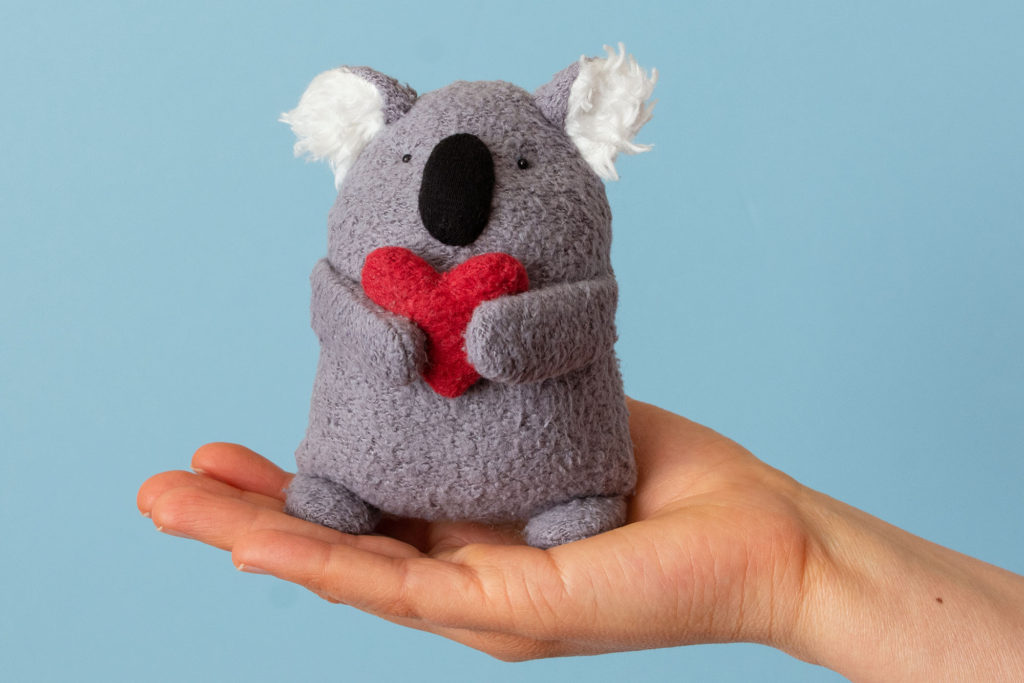 If you've never sewn a plush toy before, I have plenty of free tutorials including this video on making a plush otter where I go over all the skills needed for making Irwin the Koala. You don't have to sew it alone! Join my Facebook group, Fluffmonger Patterns, where you can ask questions, post photos, and make friends!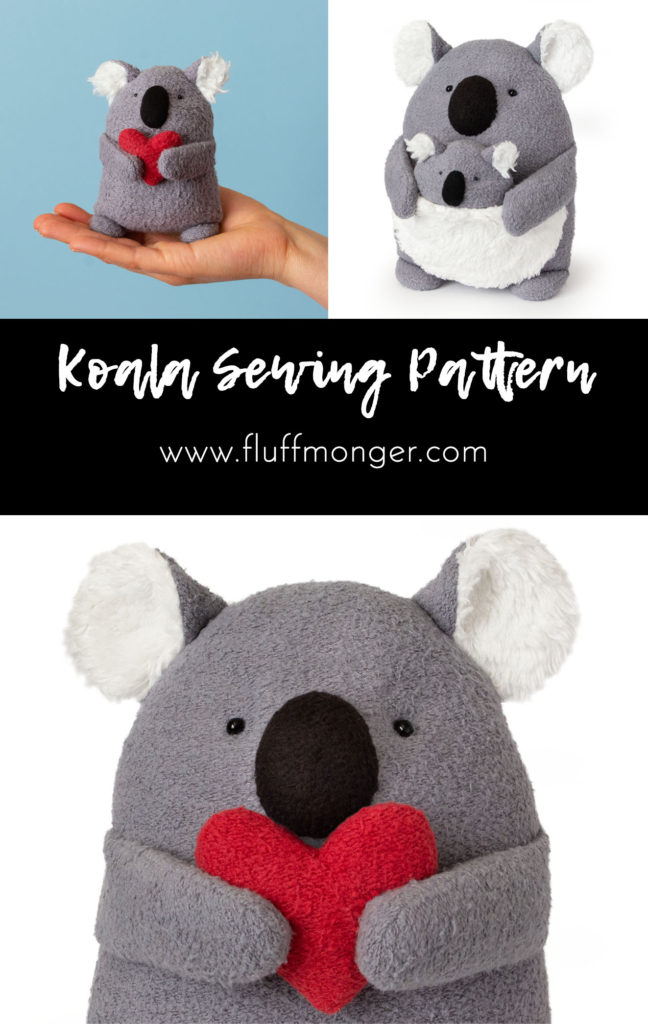 Selling Items Made with this Pattern or Creating Derivative Works
This pattern may be used to create handmade toys to sell, but items may not be mass-produced. Please give credit to Fluffmonger with "pattern by Fluffmonger" and a link to my website, www.fluffmonger.com on your tags and listings.
If you modify the pattern or use certain pieces to create another pattern, still credit Fluffmonger, as these are considered derivative works.
This design is protected by federal copyright law (© 2020) and may not be reproduced in any form. Reproduction of this design, either in part or whole, or distribution of this pattern electronically or by hard copy is strictly prohibited.
Organic Fabric Kits
I am currently taking a break from making kits for my patterns due to some bumps in the road with suppliers of the organic fabrics I hand-dye. If you're interested in any of my kits, please check back regularly or sign up for my newsletter to receive updates on when they're back in stock.


***Update 3/5/2020: These are the receipts for the donations to WIRES and Port Macquarie Koala Hospital.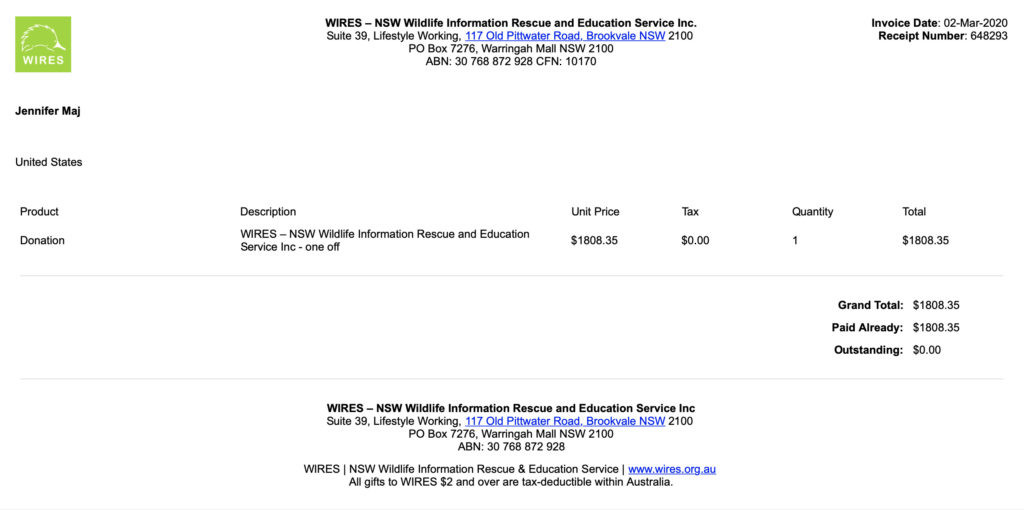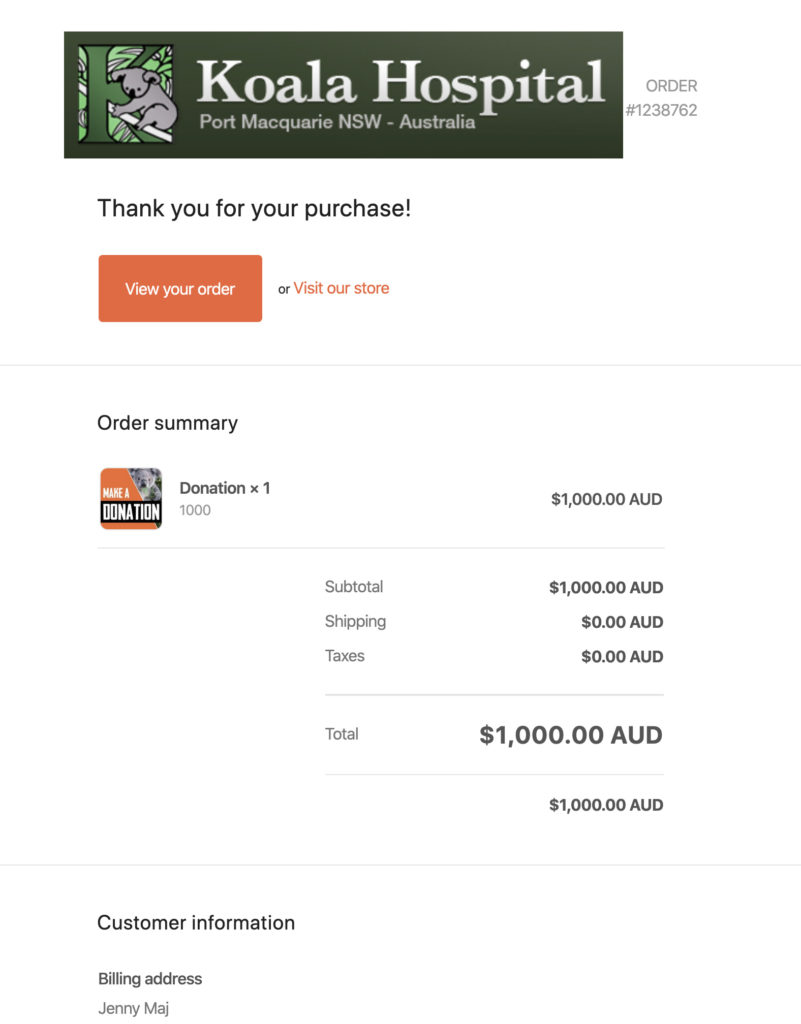 8 comments
Calendar
January 2020
S
M
T
W
T
F
S
1
2
3
4
5
6
7
8
9
10
11
12
13
14
15
16
17
18
19
20
21
22
23
24
25
26
27
28
29
30
31