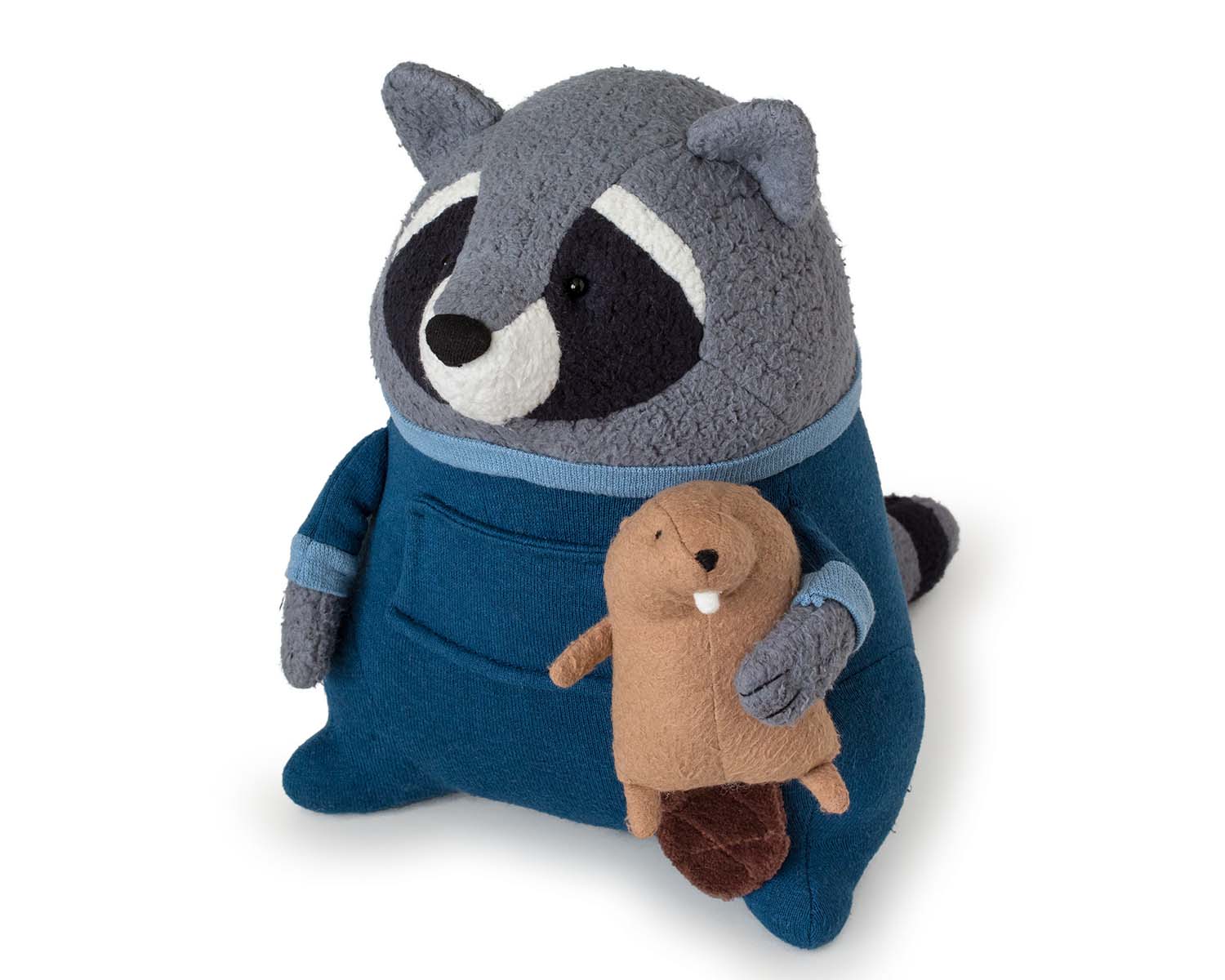 Organic Plush
Skitters the Raccoon
On February 2, 2017 by fluffmonger
It's hard to believe that I let nearly eleven months pass without releasing a new plush character, but I finally completed a new one, Skitters the Raccoon, last Friday!
I've had plans to make a raccoon for a while now. I was sure I was going to find the time to make one before my mom's birthday earlier this month (I always joke that she needs a pet raccoon), but the second half of last year got away from me a bit with the Kickstarter campaign and the holiday rush. Then I ended up getting a late start to the new year by spending the first ten days of January primarily in bed with a migraine. But once that finally lifted, I finished up a few custom orders left over from 2016 and found some time to work on drafting new patterns.
Coming up with new plush designs is my absolute favorite thing to do. I enjoy all the creative aspects of my job, but I look forward to drafting new patterns more than anything else. I had a number of projects last year that took me away from designing plush toys, so I had a lot of pent-up creative energy that I put into making Skitters.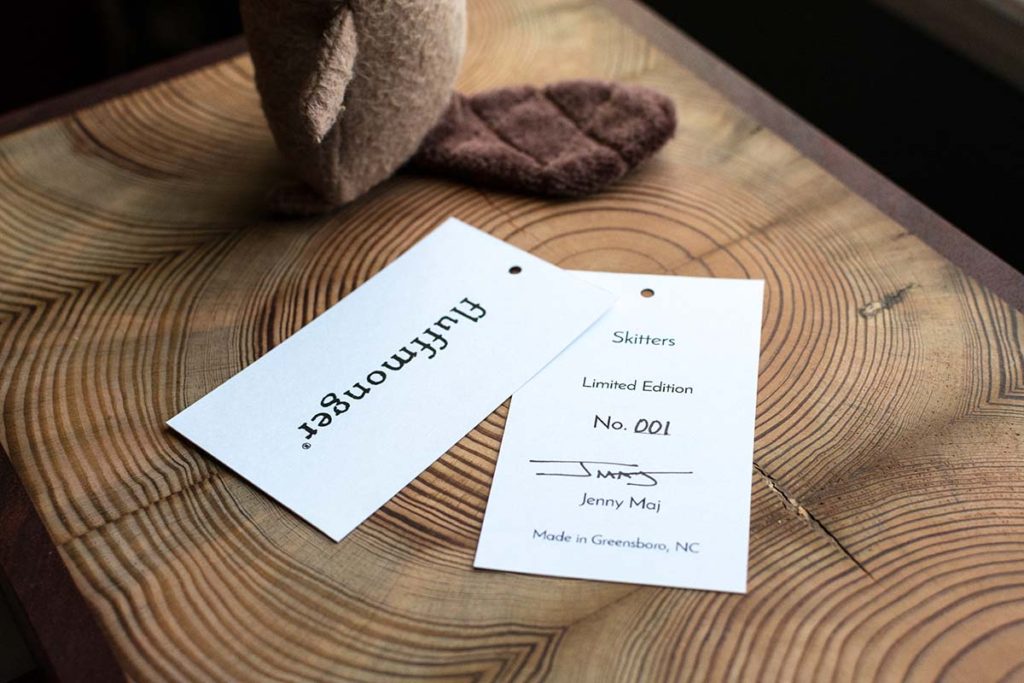 Skitters and Chompers are made with:
hand-dyed organic cotton and hemp fabrics
organic cotton thread
organic cotton ribbon
glass eyes (Skitters only)
organic cotton stuffing and rPET fiber stuffing made from recycled plastic bottles
*Skitters and Chompers are intended as collectibles and may not be suitable for small children. Skitters cannot hold his stuffed beaver on his own, but I am happy to stitch Chompers in his hand upon request.
You can find Skitters and Chompers in my Etsy shop! Skitters is also available as a greeting card!
2 comments
Calendar
February 2017
S
M
T
W
T
F
S
1
2
3
4
5
6
7
8
9
10
11
12
13
14
15
16
17
18
19
20
21
22
23
24
25
26
27
28