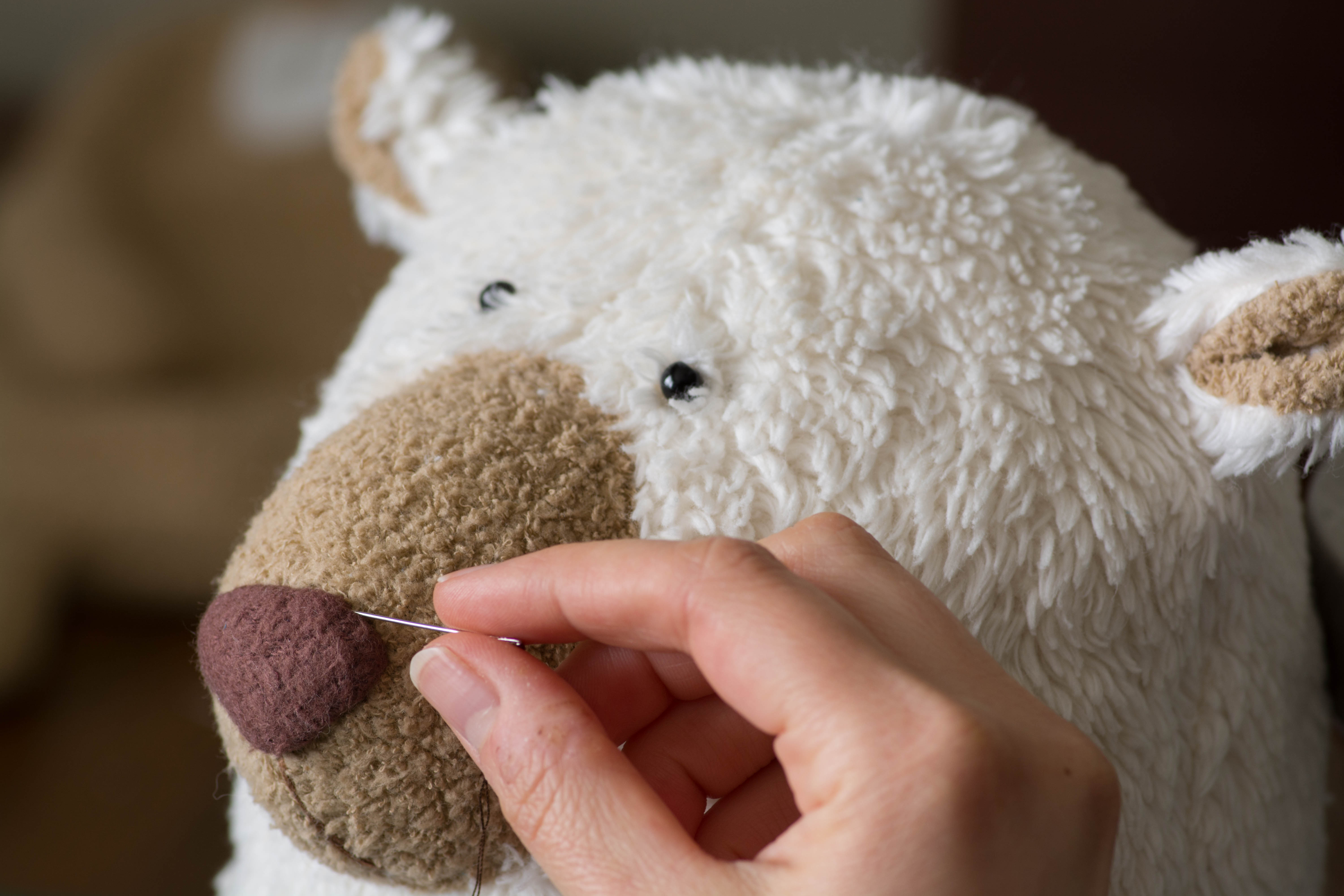 Organic Plush
A Custom Order Plus Rumpus the Bear!
On March 1, 2016 by fluffmonger
A lot of times when I get a custom order, I'll end up making a pattern that I only use once. It sometimes feels like a waste to spend days (occasionally weeks) working on a single pattern to never use it again, but I really enjoy the process of creating a new design. Plus I always end up learning something new along the way.
This past week I finished up a custom order for a new bear design, and I found myself feeling a sense of sadness as I got close to finishing. Sometimes I find it hard to say goodbye to a project I've grown particularly attached to, especially when I know I likely will never make it again (like the bear I made last month or the panda I made in November). During the process of making this bear, I started thinking I should make another one when I finished.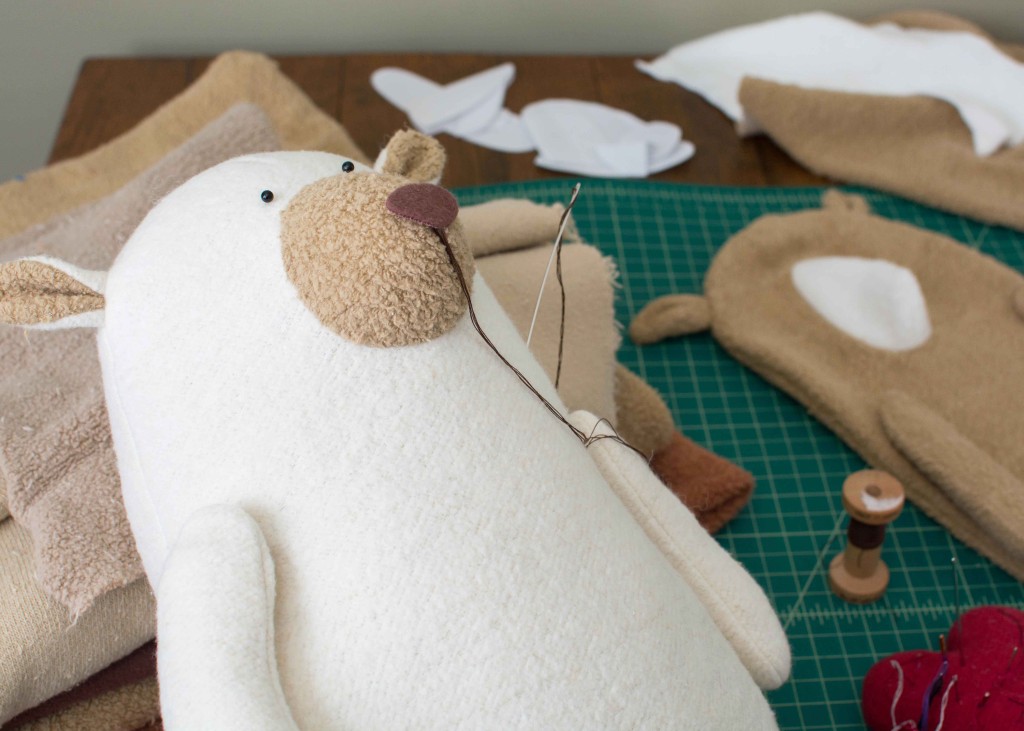 I only recently started making bears, but I have been surprised by how much I enjoy working on them. (I honestly would likely have never made a bear if I hadn't received a request for one.)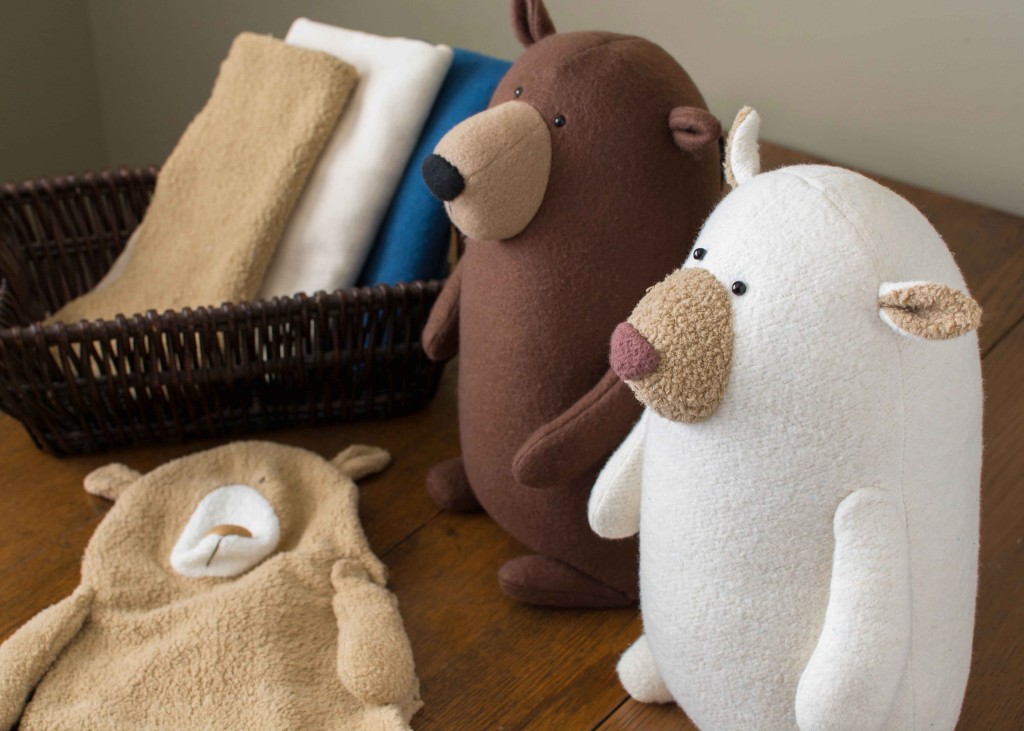 For this bear pattern, I ended up making three prototypes. The first two were a joy to make, but the last one ended up being a pain. The unstuffed one on the left (which was the cutest one when it was stuffed) ended up ripping right as I was finishing it it. I used some organic cotton sherpa from a company I no longer order from for reasons like this, and the bear ripped in 3 different places as I was sewing the opening closed. I use ballpoint machine needles/hand sewing needles when working with knits to prevent making holes in the fabric, but these rips didn't originate on the seams. There was clearly an issue with the integrity of the fabric itself.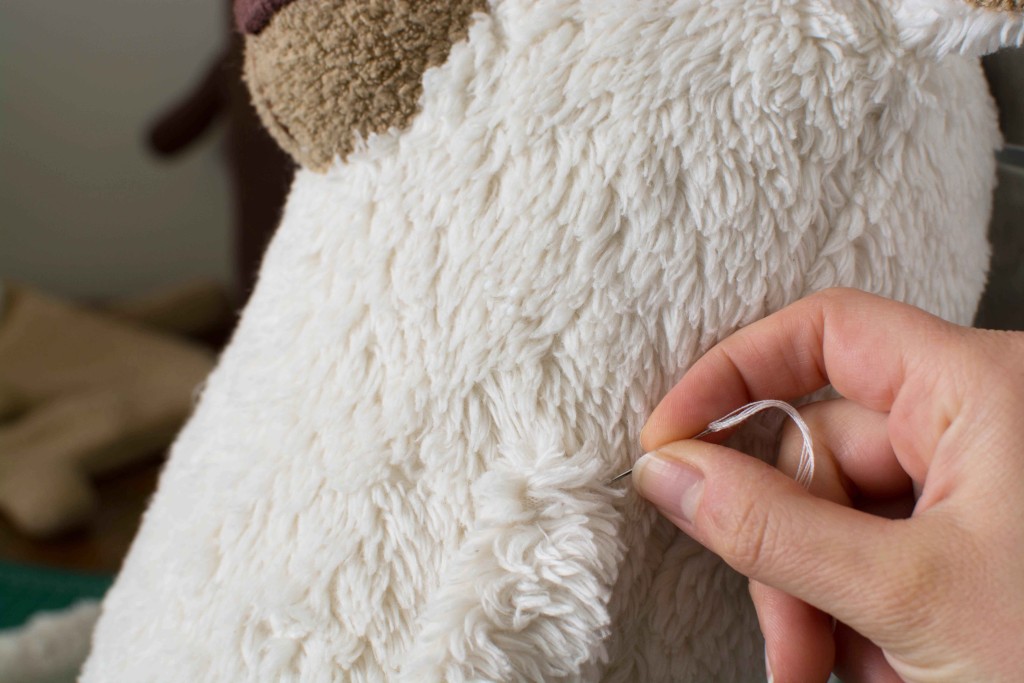 I made the final bear with fair trade organic cotton plush, organic cotton sherpa (from another source), and hemp/organic cotton knit that I hand dyed.
After finishing the custom bear, I decided to make him a friend for my Etsy Shop!
Meet Rumpus the Bear!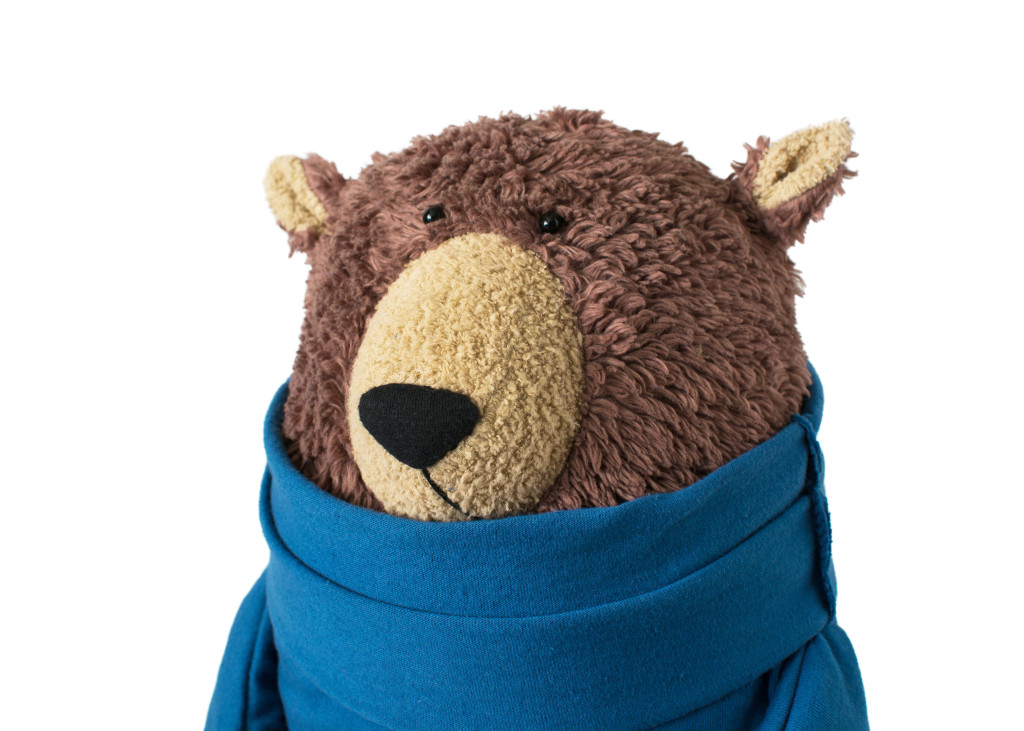 Rumpus the Bear enjoys shopping for local honey at the farmers market to help satisfy his weakness for sweets. Rumpus tried making his own honey initially, but his attempts at beekeeping were unsuccessful. Like most bears, Rumpus couldn't resist eating the hives (bees and all) and, being the clumsy bear that he is, would often knock the beeehives over with his large bear rump.
You can find Rumpus the Bear here!

Download free Rumpus the Bear wallpaper here!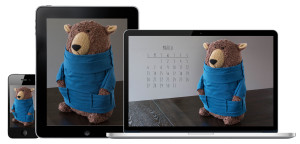 4 comments