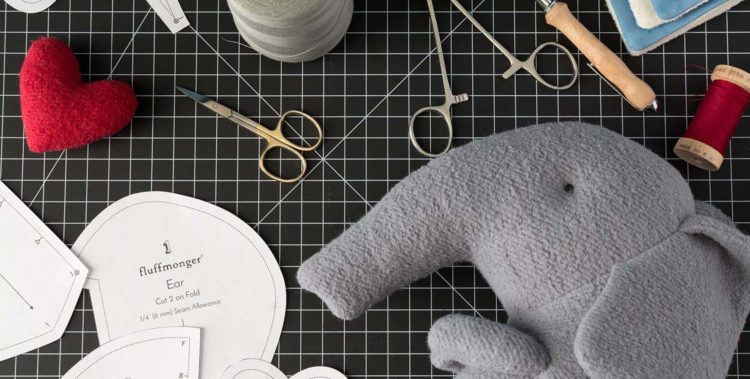 Sewing Patterns
Plush Elephant Sewing Pattern
On December 1, 2017 by fluffmonger
I'm excited to release my new plush elephant sewing pattern! This pattern and tutorial comes with options for making a cuddly elephant holding a heart or blanket, making it the perfect gift for all ages!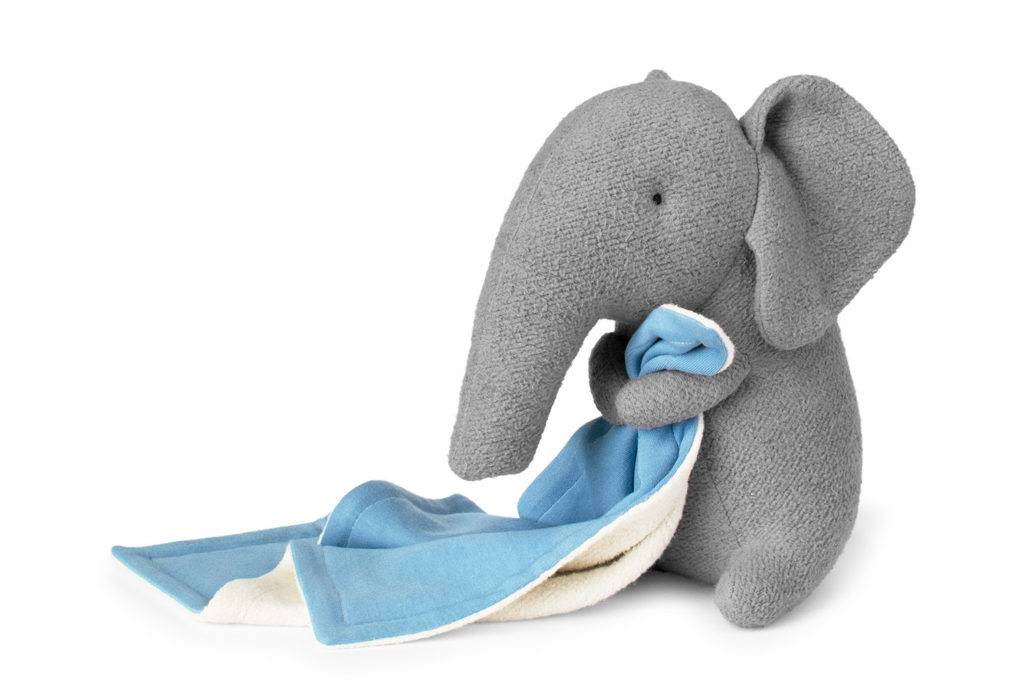 The PDF pattern provides easy to follow, step-by-step instructions with photos and links to video tutorials for some of the steps requiring skills that may be new for beginners.
The elephant pattern comes both with a 1/4-inch (6 mm) seam allowance and without a seam allowance. The finished elephant is approximately 10″ tall, and the blanket is approximately 13 inches square. Fleece fabric (poly or natural) is recommended, but the pattern can also be sewn with minky, velour, or even a lightweight, knit sherpa if you are an experienced sewist. (Elephant shown in photos is made with organic cotton and hemp fleece.)
The PDF sewing pattern is a digital file that will be delivered via email. The skill level is intermediate—some experience sewing soft toys is recommended, but the instructions are detailed enough for any sewing enthusiast to have success! I've also created a Facebook group, Fluffmonger Patterns, for people sewing with my patterns to ask questions, post photos, and make friends!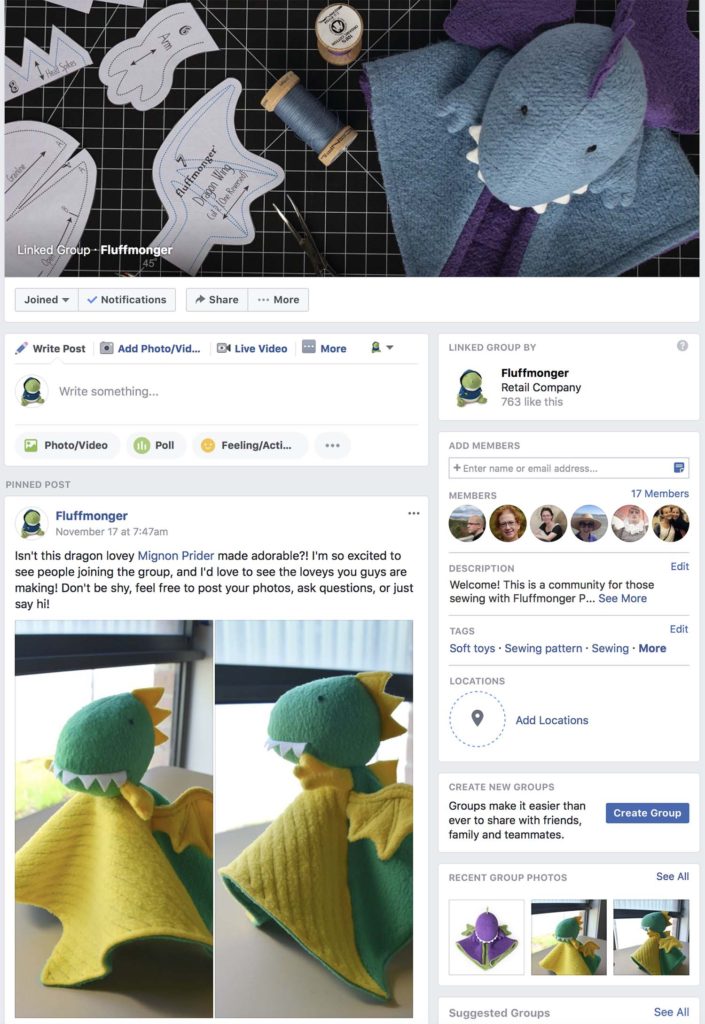 This pattern is great for making gifts for friends and family! You can even sell items made from the pattern with certain terms.*
This snuggly elephant is waiting for you to make him! Head on over to my Etsy shop now for the pattern!

*You may sell items made from Fluffmonger patterns provided:
1. You keep a copy of your receipt as proof of purchase.
2. The items are not mass-produced. They must be made one at a time by hand.
3. The items are only made by the individual who purchased the pattern.
4. Credit is given to Fluffmonger for the pattern on a tag affixed to each item with the exact phrase "Made with an original Fluffmonger pattern from www.fluffmonger.com." If selling online, the listing must contain a direct link to where the pattern can be purchased. You may make alterations to the pattern, but you must provide a link to the original pattern and credit Fluffmonger on the item's tags and listings.




7 comments