Children's Book
Part 5: Falafel's Garden Eco-Friendly Children's Book Coming to Kickstarter!
On August 24, 2016 by fluffmonger
This is the fifth post in the series. You can read the first post here.
I'm excited to announce that Falafel's Garden will be coming to Kickstarter September 6th, 2016! For those of you who aren't familiar with Kickstarter, it's a crowdfunding website that helps artists and other creators find the resources and support they need to make their ideas a reality. I will be posting Falafel's Garden and running a 30-day campaign for pre-orders of the book as well as some other fun rewards related to the story!
In other exciting news, I've secured a printing company that is willing to print the pages of Falafel's Garden on 100% post-consumer waste recycled paper! I've decided to create my own publishing house (which is really not as big of a deal as it sounds) in order to maintain control over where and how the book is printed. Since Falafel and his friends are organic, it only made sense to make Falafel's Garden an eco-friendly children's book! The book will be printed by a family-owned printer here in the US!
Over the past few weeks, the majority of my time has been focused on setting up the Kickstarter campaign; but I have been able work a little here and there on the illustrations. In my last post, I revealed the cover of the book and the first page of the story. I've now completed the second and third pages! Have a peek at the set and a mockup of the pages below!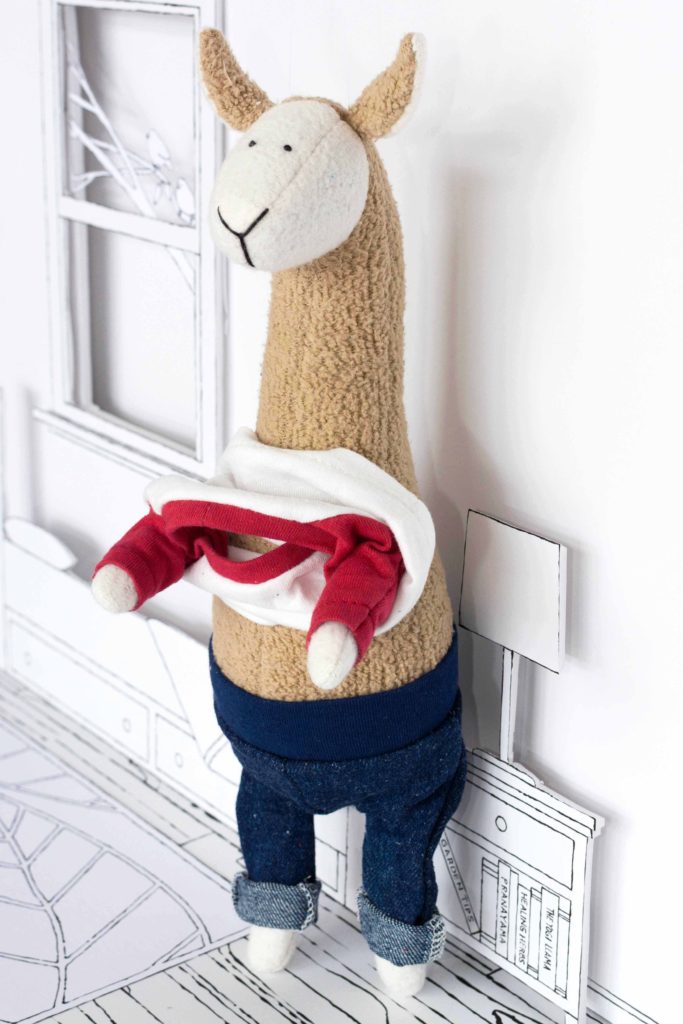 Close-up of Falafel the Llama getting dressed to go plant his garden!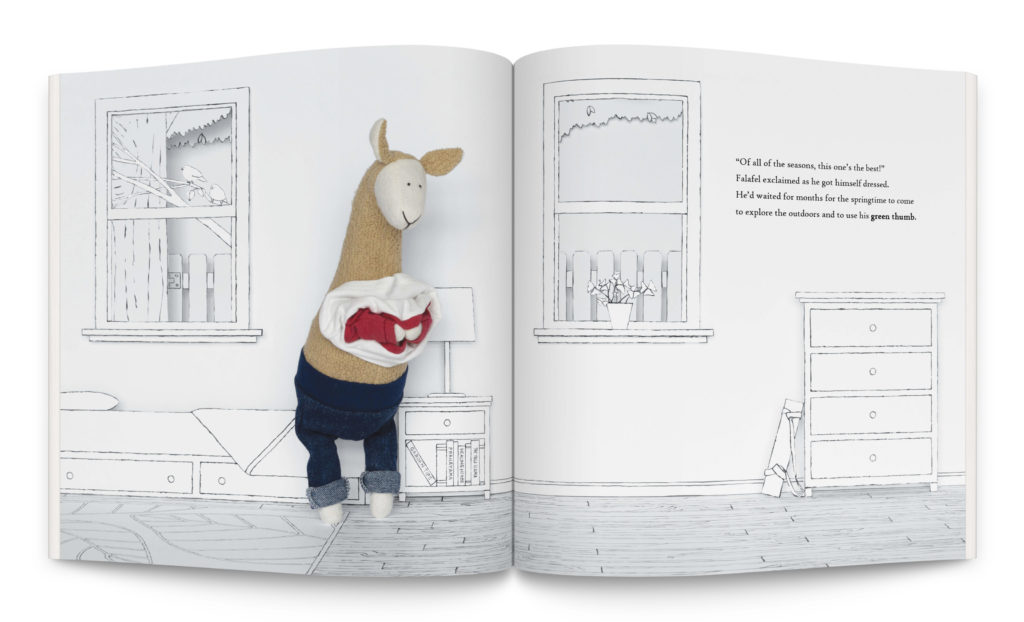 "Of all of the seasons, this one's the best!"
Falafel exclaimed as he got himself dressed.
He'd waited for months for the springtime to come
to explore the outdoors and to use his green thumb.
Stay tuned for more peeks at the book! If you would like to receive updates on Falafel's Garden eco-friendly children's book, sign up for my newsletter here.
1 comment