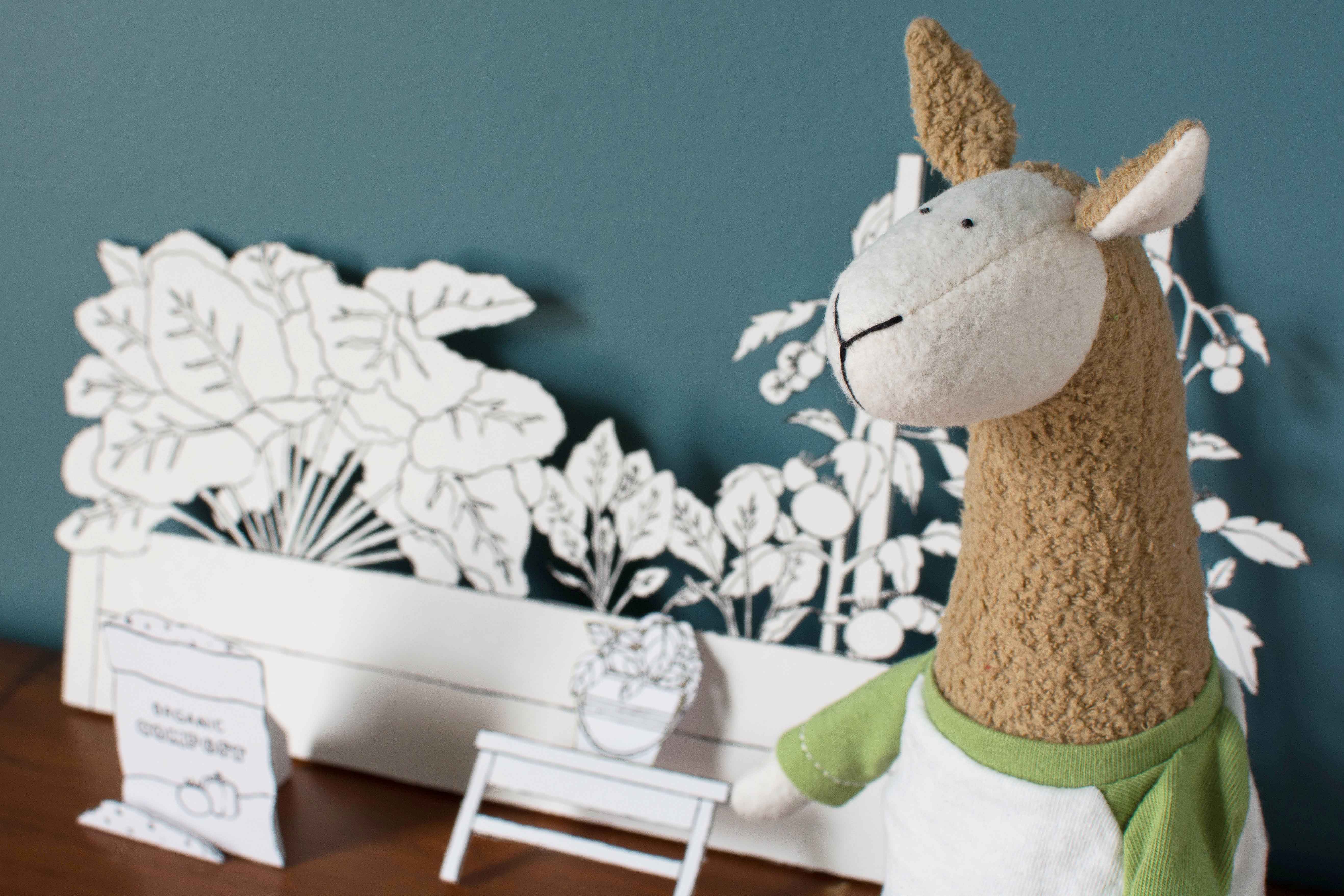 Children's Book
Fluffmonger Children's Book Part 3: A Garden for Falafel, Plus Another FREE Coloring Page!
On August 2, 2016 by fluffmonger
This is the third post in the series. You can read the first post and find the Falafel the Llama coloring page here.
Falafel the Llama, Griswold the Sheep, and Baxter the Horse are as antsy as I am to reveal more about their book! I can finally show a little bit of the scenery that's directly related to the plot as well as a few garments I made for the illustrations.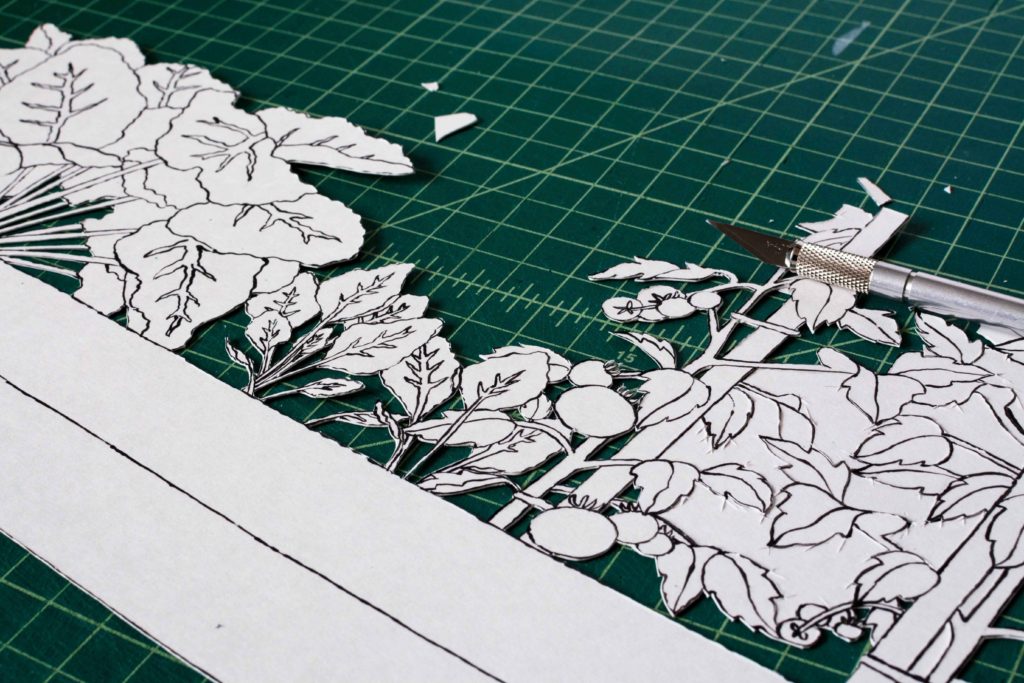 Gardening is going to play a big role in the story. Falafel the Llama loves yoga, but it turns out he has a knack for gardening as well! A lot of the scenery I've made so far is for Falafel's garden.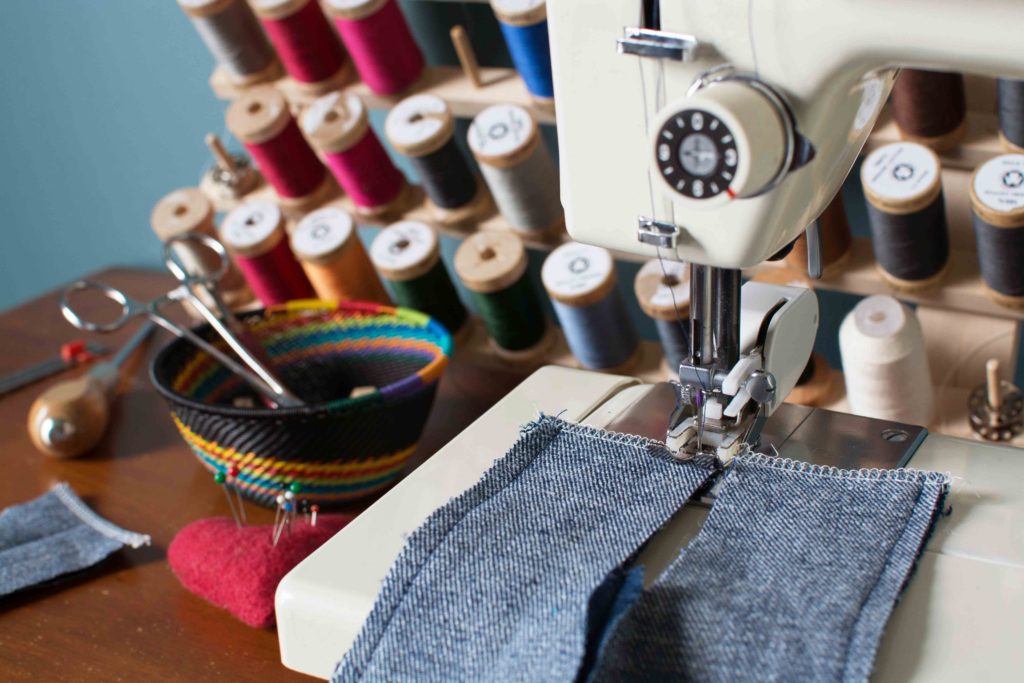 Since he and his friends will be spending some time outdoors, I needed to make them some jeans. I'm completely running out of space to work in my studio, so I finally broke down and moved my sewing machine into our office to have some elbow room. This was my first time making pants with non-stretch fabric, so figuring out how to draft a pattern for rotund little bodies with stick legs was a bit tricky.
I drafted an initial pants pattern from an old Falafel doll I had lying around not realizing that the sherpa fabric I had used for that doll had less stretch than my latest batch of sherpa. When I made a new Falafel and Griswold doll for the photographs in the book, they ended up being a bit too tubby for their pants! I had to redo the pants pattern, but I made the waistband for the new jeans with stretch hemp fabric to accommodate any future waist fluctuations they might have.  I think the maternity pants look is more endearing anyway ;).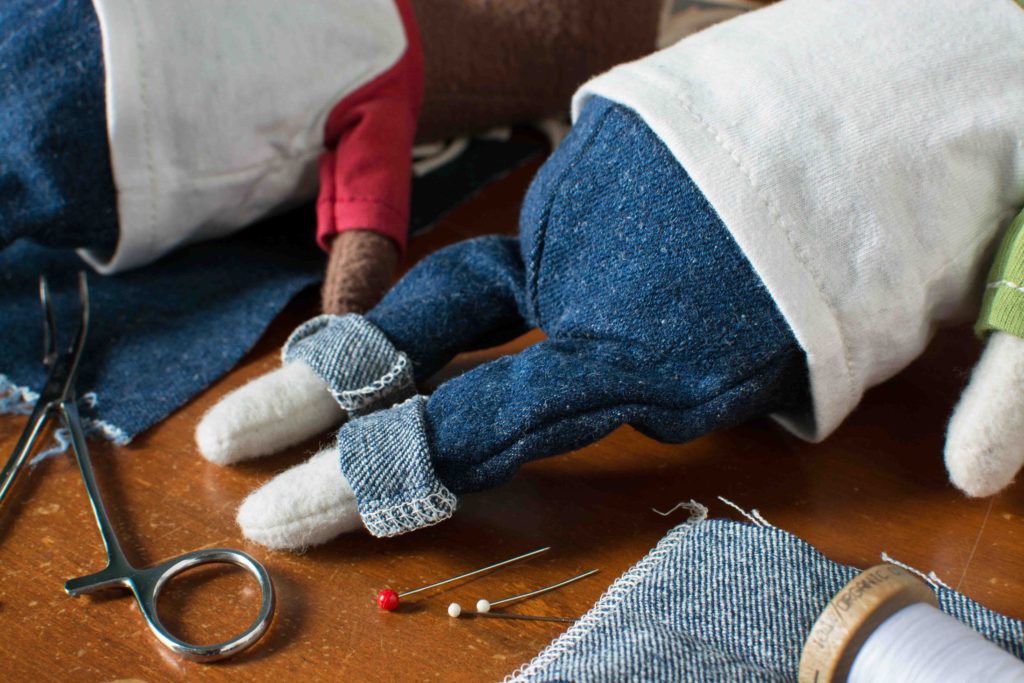 I was dying to put pockets on their jeans, but they just don't work in that scale with a thick fabric like denim. Plus, Falafel and his friends' arms (legs?) aren't long enough to reach pants pockets. I'm happy with how their little kick-around outfits turned out, though!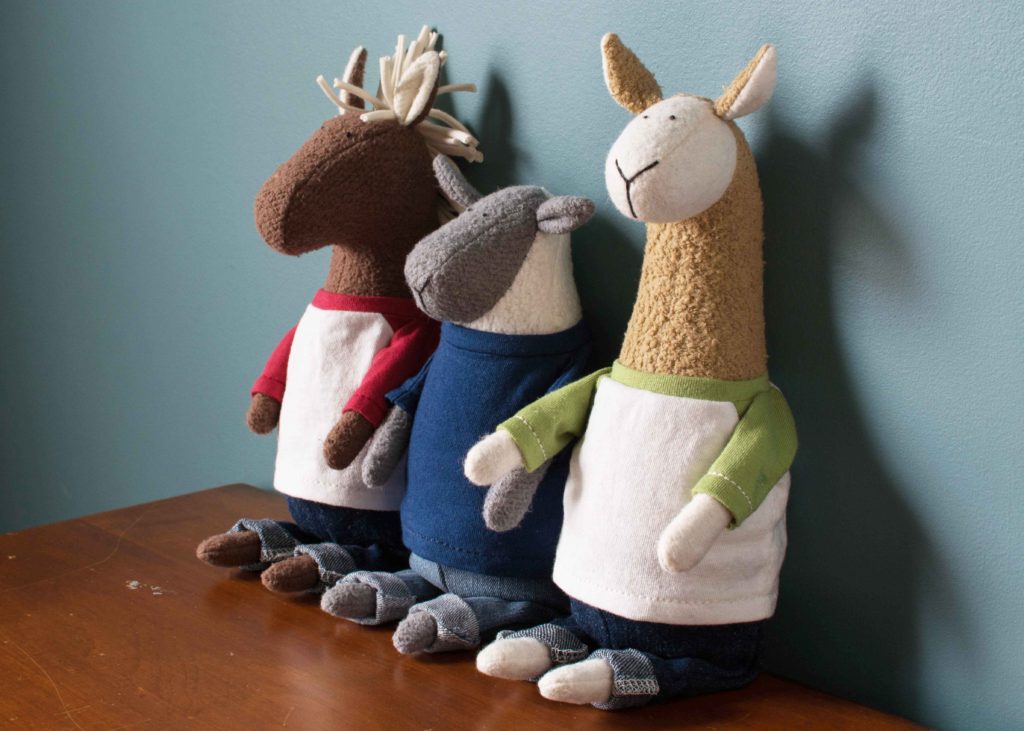 Stay tuned for my next post which will include a peek at the cover of the book as well as a coloring page for Baxter the Horse!
Click the thumbnail below for a free Griswold the Sheep coloring page!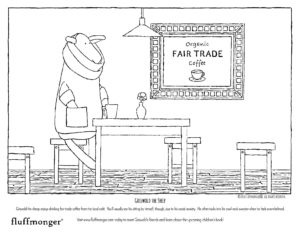 If you would like to receive updates on the book and upcoming coloring pages, sign up for my newsletter here.
Click here to read the fourth post in the series.
3 comments