With Valentine's Day just around the corner, I wanted to make a new design with a love theme.  I felt it was time to make something completely different than anything else I had made, and the first thing that came to mind was a love monster!
If you know me well, you may have noticed by now that I really like pockets.  I decided to switch things up this time and instead of giving my monster clothes with pockets, I made his mouth into one.  His mouth pocket is perfect for holding love notes, candy, gift cards, or even an engagement ring!  (I'm guessing not everyone is a weirdo like me, but I would have totally said yes to my husband if he had proposed with a stuffed animal!)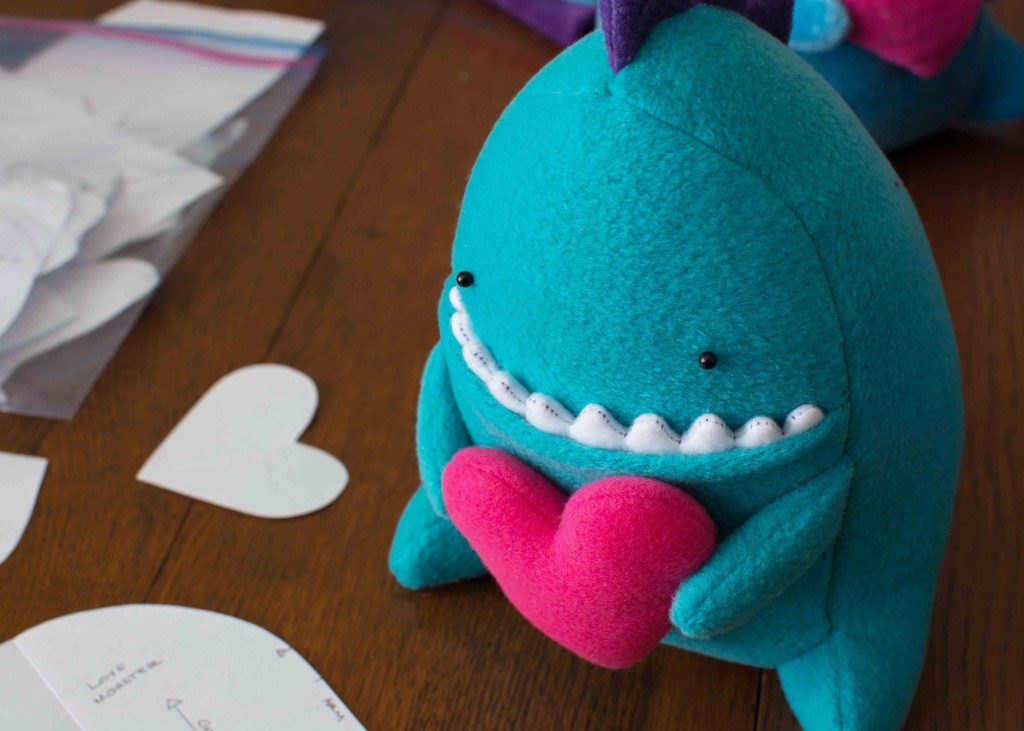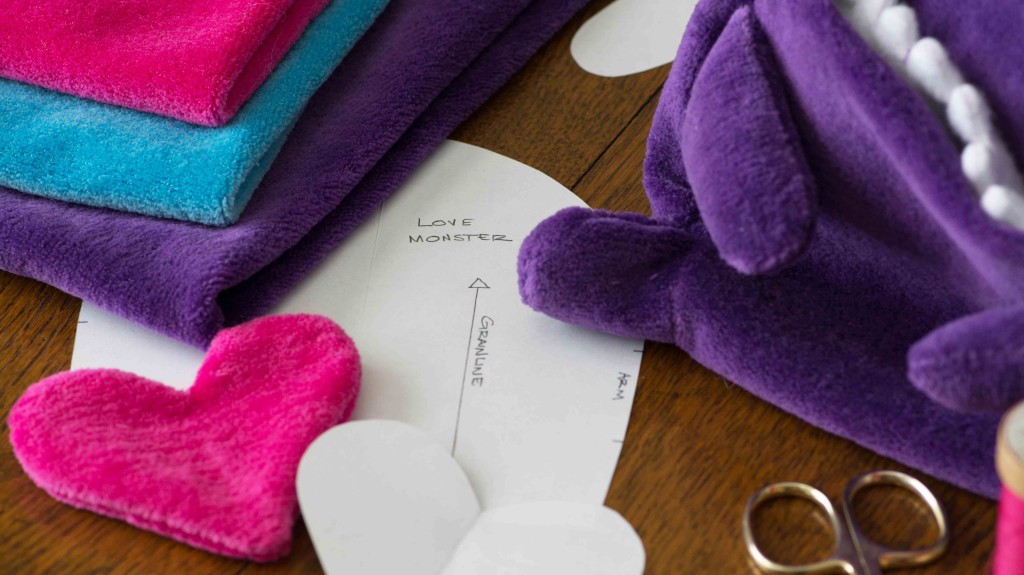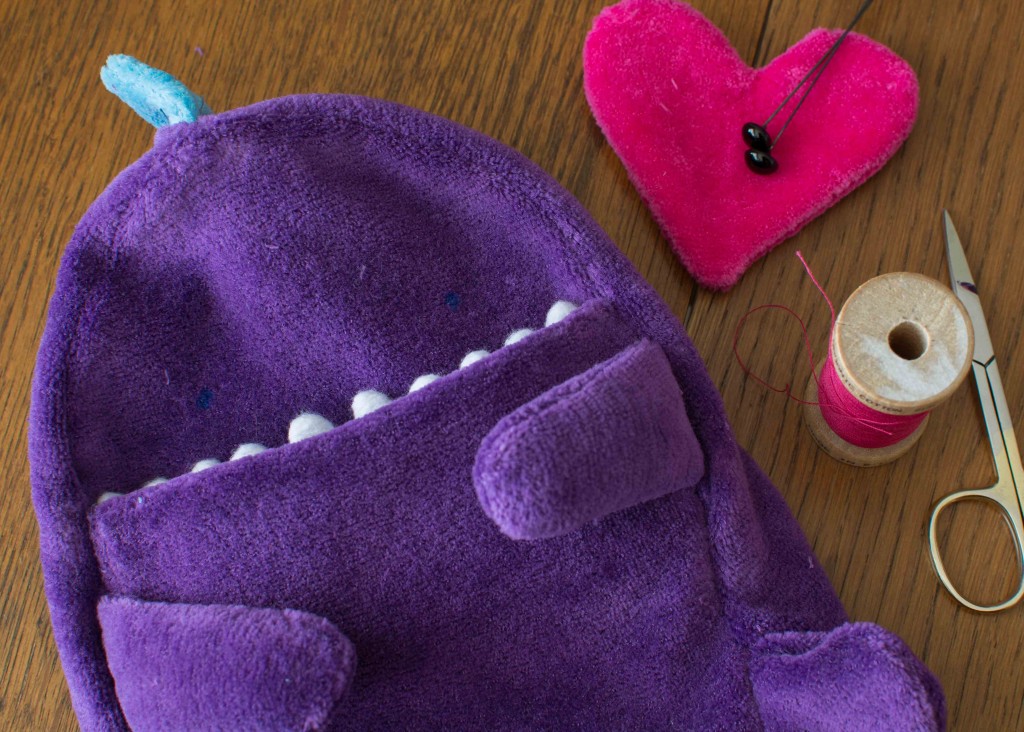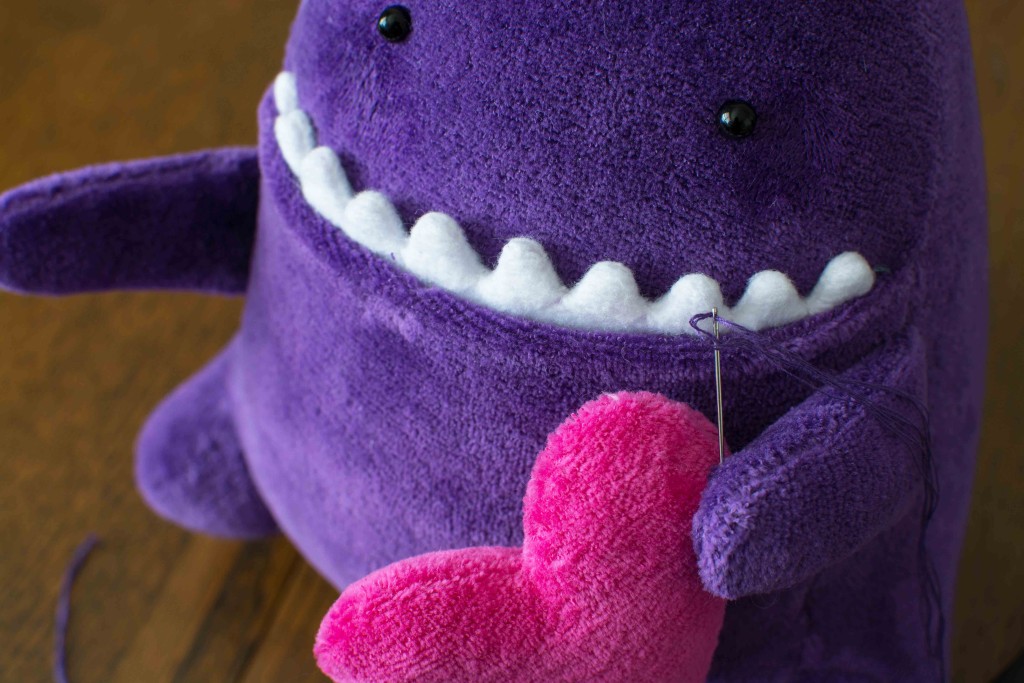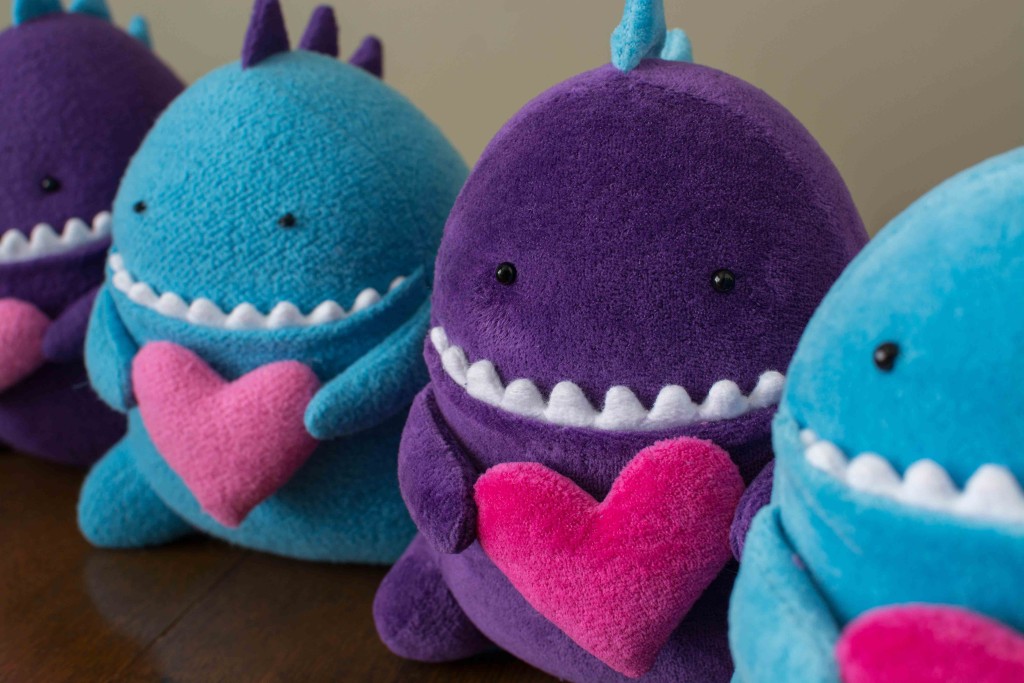 The love monsters have made their way into my Etsy shop and are ready for new homes!

Download free Love Monster wallpaper here!