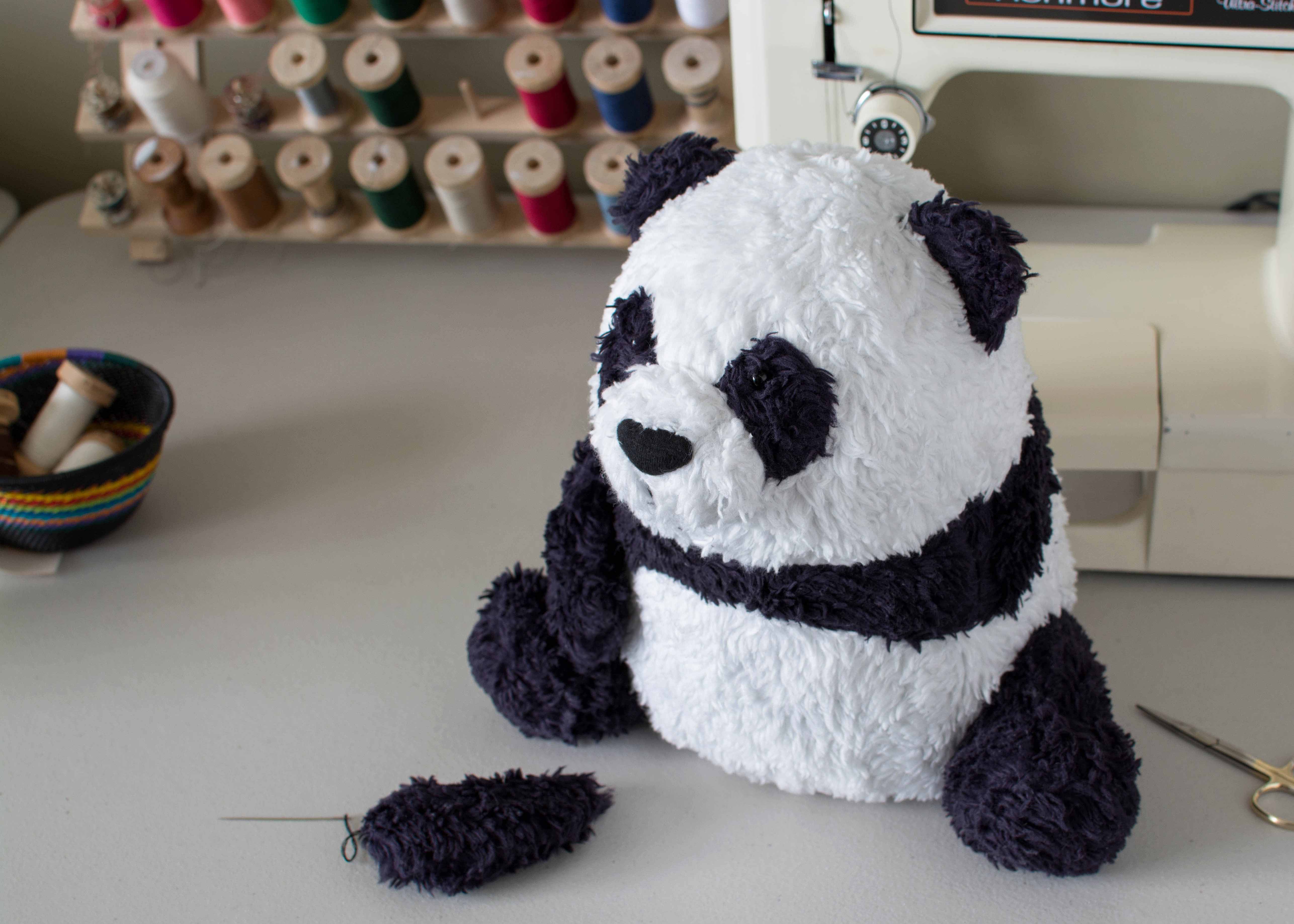 Organic Plush
The Making of a OOAK Custom Organic Panda Bear
On November 16, 2015 by fluffmonger
I recently got a request for a OOAK organic panda from one of my favorite customers in Oregon.  Alison is the type of customer every artist dreams of!  She asked for a panda, but aside from selecting the materials and requesting a heart for it to hold, she gave me free rein on the design.
I had never made a teddy bear before, so it was a learning experience for me.  Teddy bears are the first thing that comes to my mind when I think of stuffed animals, so I don't know how I managed to go so long without making one.  My uncertainty with what a bear pattern should look like was pretty evident in my first prototype.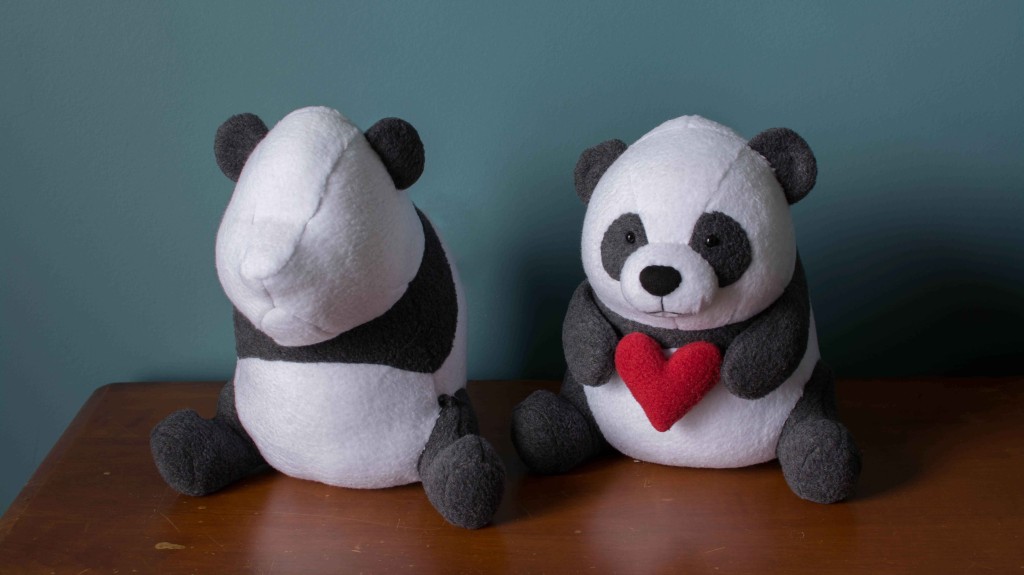 On average, it takes me a full day to draft and sew a single prototype.  I lucked out and only needed two prototypes before getting the pattern close to where I wanted it.  (It's not uncommon for me to go through 5, 10, sometimes 15 or more prototypes before being satisfied.)  I ended up altering the pattern a third time before sewing the final panda.  As you can see, the first bear was a horrible monstrosity that would scare the bejesus out of any small child. I left it without arms and a face because why bother at that point?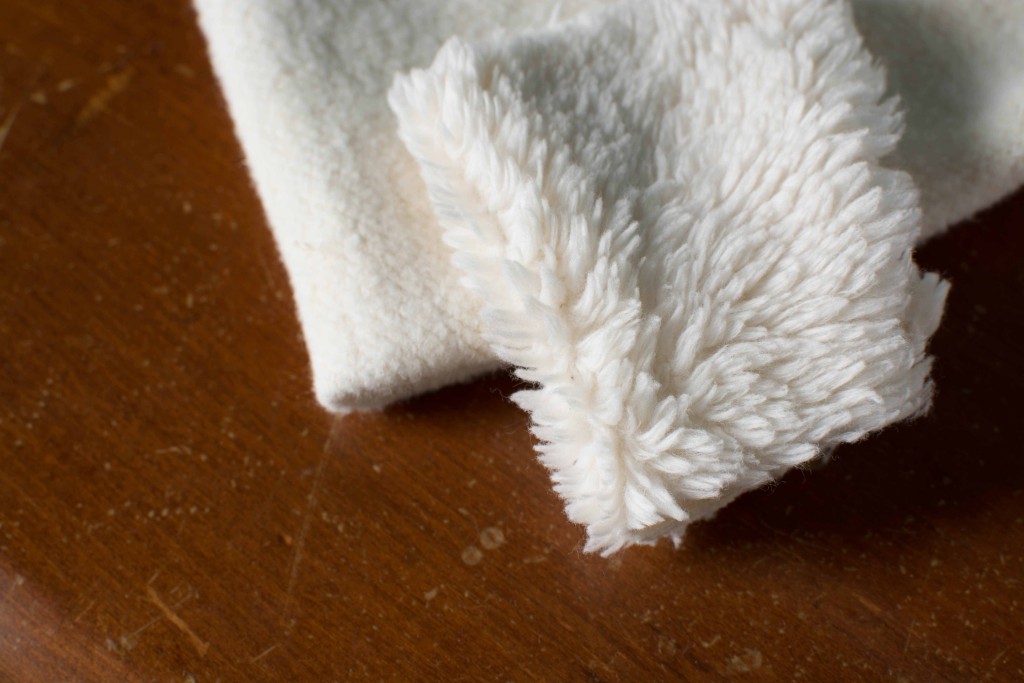 For the panda I used fair trade organic cotton and hemp fabrics.  This is the natural color of the fabrics before I dyed them.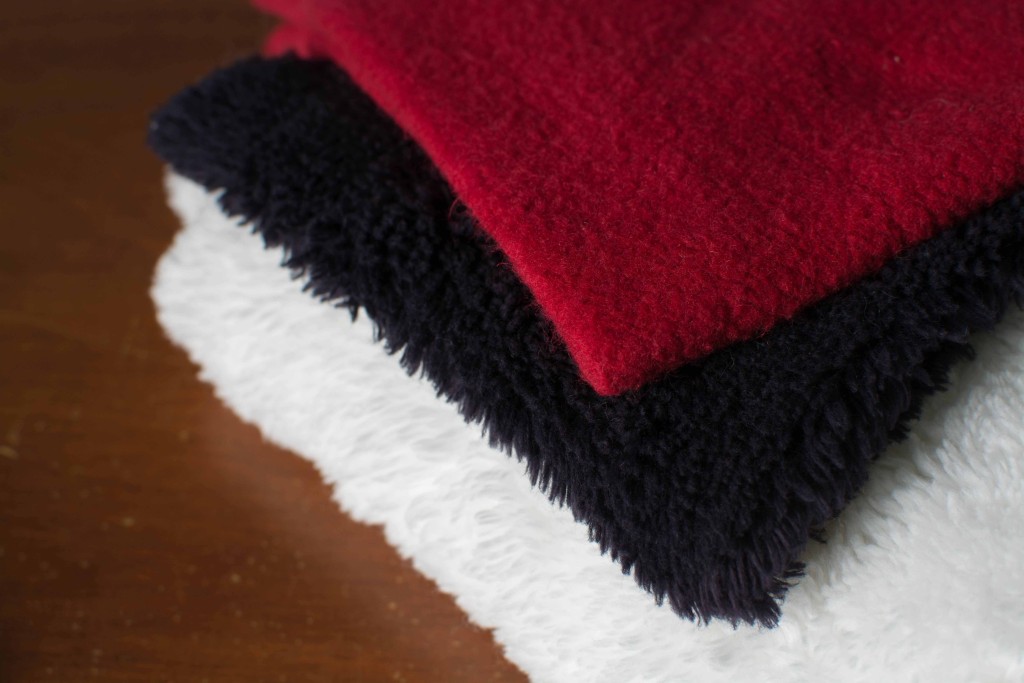 To make white fur, I naturally bleached the fabric in the sun for two days.  I hand dyed the black and red with low environmental impact dyes.  I usually try to avoid dyeing black at all costs because it is the most difficult color to achieve.  It requires about ten times more dye and twice as much salt and soda ash as other colors.  It also takes a few extra hours in the dye bath.  This was the first time I ended up with black on the first try. In the past, the first attempt always turned out green or blue and required additional dye baths.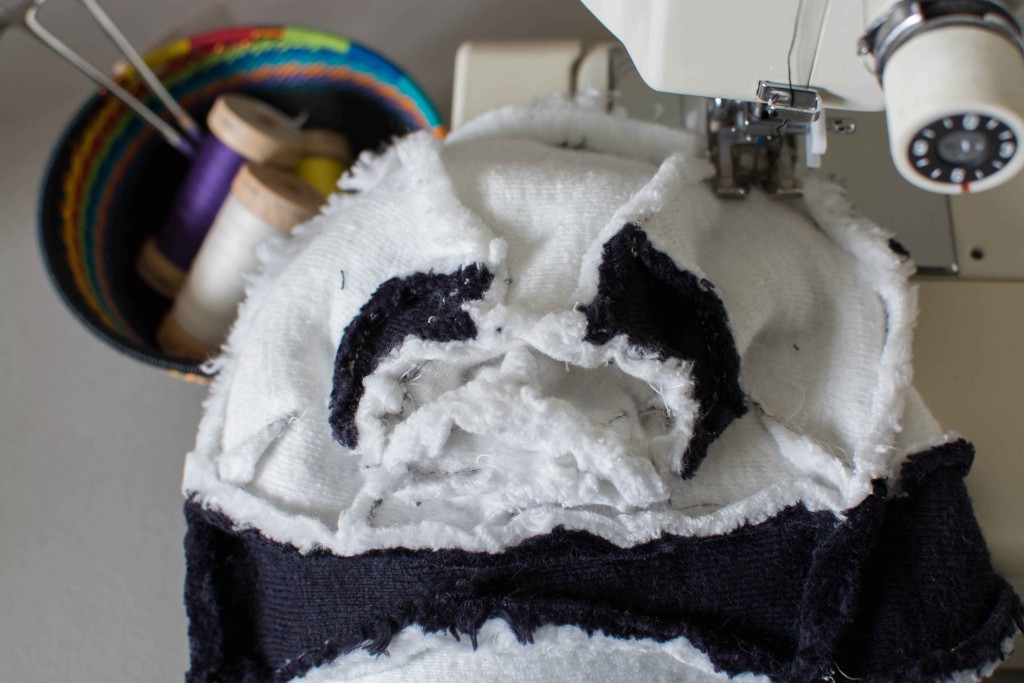 There's something about the inside of stuffed animals that is just so exciting to me.  It's where you can see all the hard work and dozens of pattern pieces coming together.  Even with all the mess of the thread tails and bits of fur sticking out between the seams, I sometimes don't even want to turn them right side out!  You can see the whole body of the panda before I flipped it here on instagram.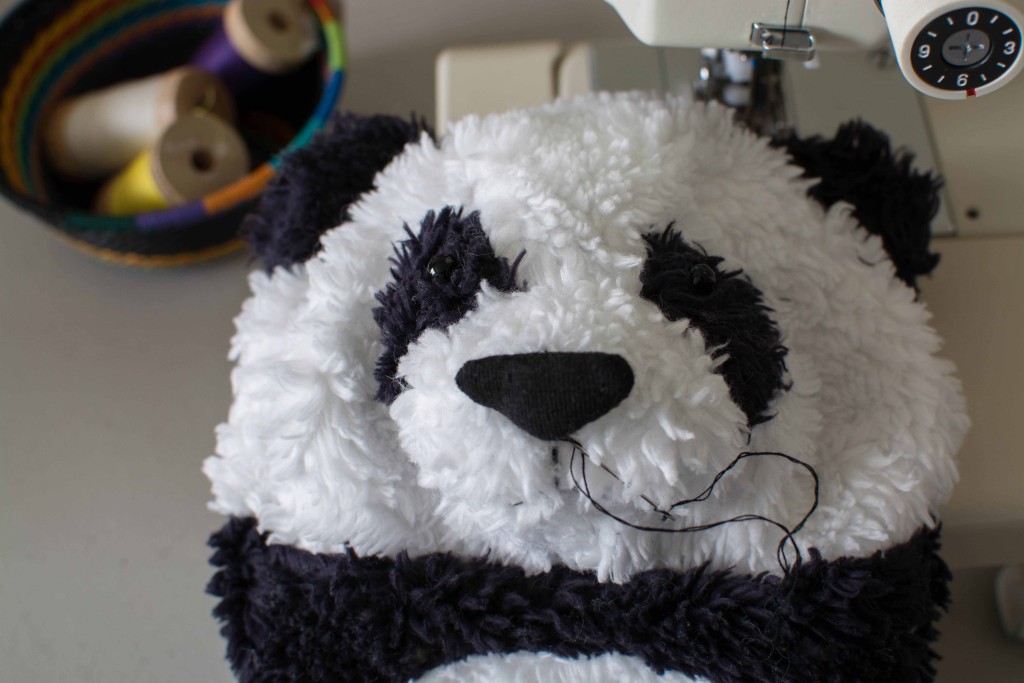 Sewing on the nose and eyes is the most nerve-wracking part for me.  I don't have an eye for symmetry, so I often get a few crazy faces before I get everything lined up correctly.  My mother-in-law, who is an amazing bead artist, recently found some handmade glass button beads for me to use as eyes.  I have had a hard time finding glass bear eyes that aren't made in China, so I've only been able to make eyes with organic cotton embroidery floss until now.  The embroidered eyes are great for when I make baby toys, but I have been longing for shiny eyes to use on projects like these.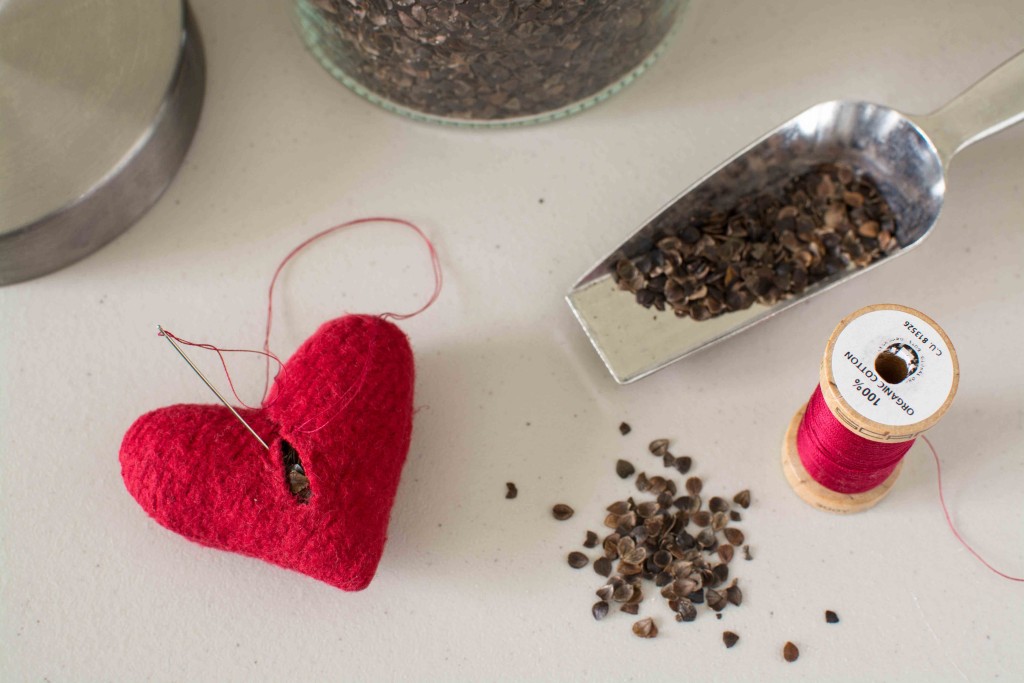 Alison wanted her panda stuffed with organic buckwheat hulls.  They are by far my favorite stuffing material, but I had only stuffed one other item this large with them before.  I wasn't sure exactly how much the final bear would weigh, but it ended up only being about 2 pounds.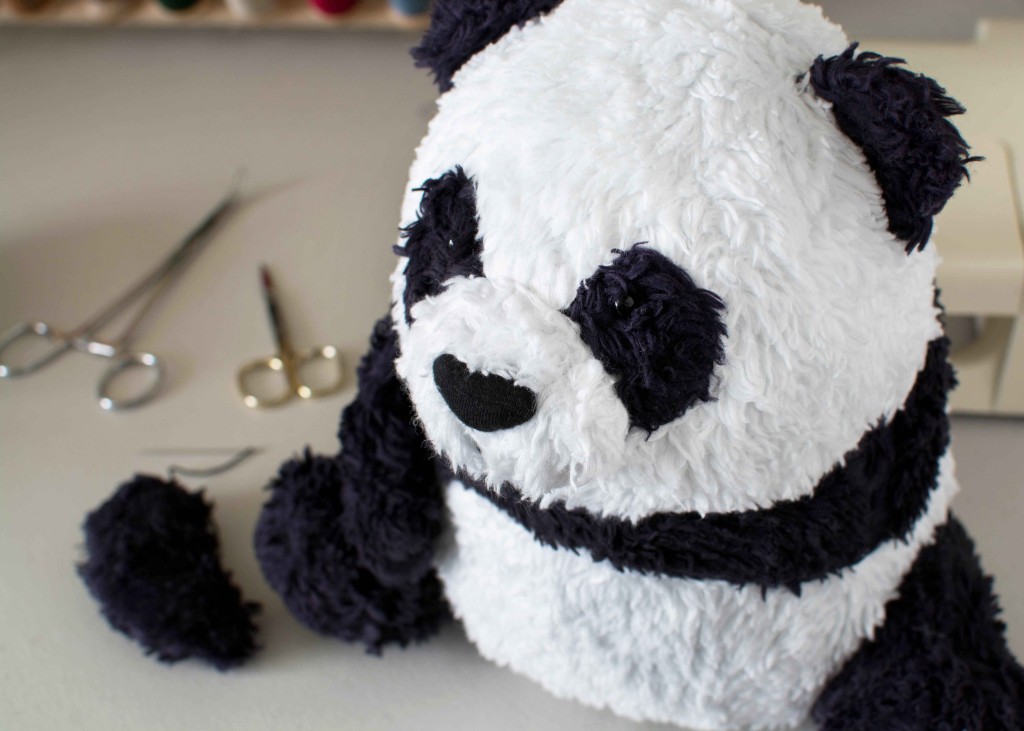 The last step was sewing on the arms and heart.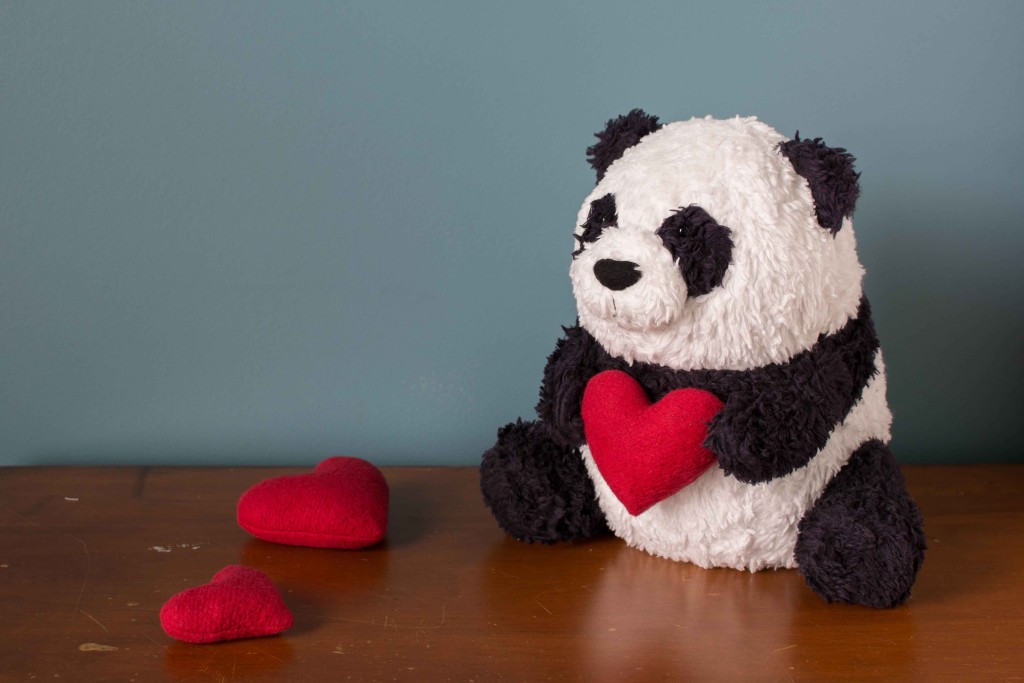 The organic cotton fabric was perfect for the panda!  It's so silky soft, and as you hold the bear, the buckwheat hulls absorb your body heat.  The warmth and softness combined with the weight of the buckwheat hulls makes it feel like you're holding a real baby panda!
Alison decided to name her panda 'Fern' after her grandmother.  Fern has already gone to her home in Oregon, but you can view more images of her here.
11 comments